Best Google Reader Alternatives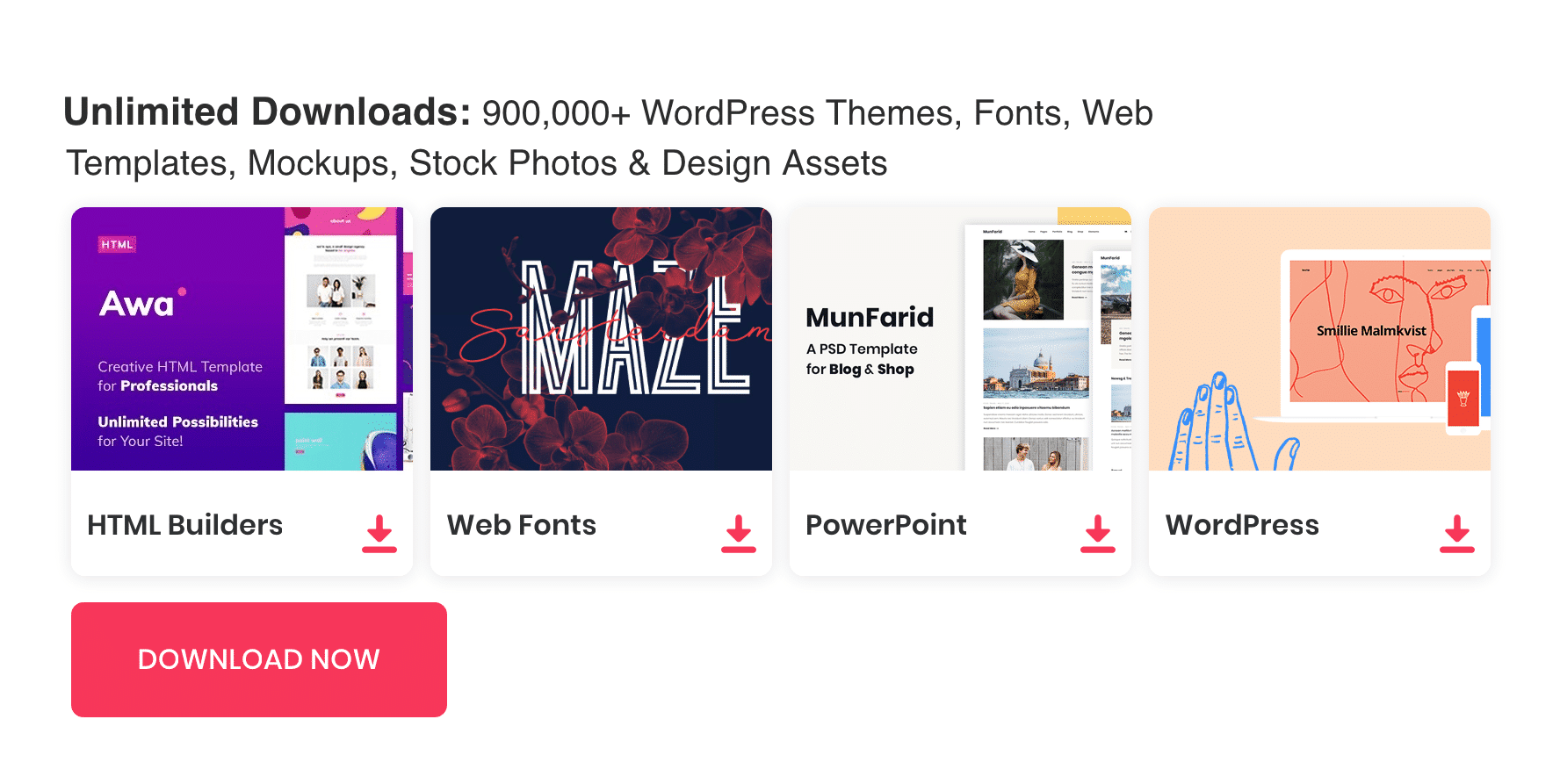 Google announced that it will be shutting down Google Reader on July 1, 2013. So it is time to find some good alternatives for Google reader. There are many RSS readers out their but only few of them are good reader app. If you are looking for a reader app alternative for Google reader, we are gathered a good list in this post, you can find the best reader app below.
See also : 45 Useful Responsive Web Design Tools For Web Designers
Pocket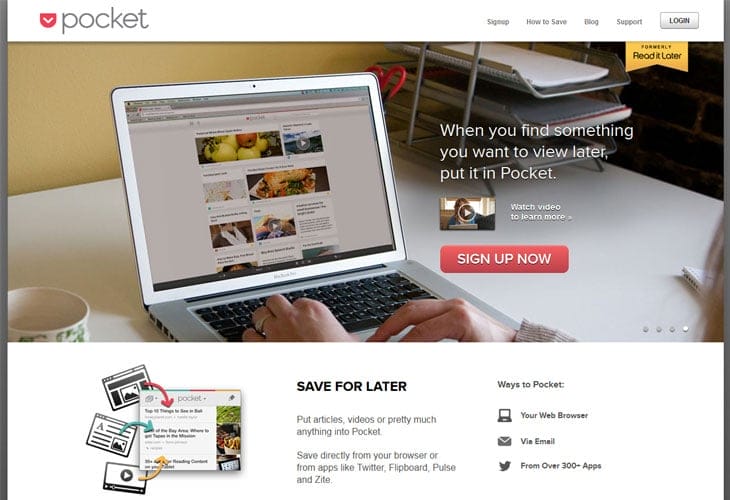 Pocket (formerly Read It Later) was founded in 2007 by Nate Weiner to help people who discover an interesting article, video or web page, but don't have time to view it. Once saved to Pocket, the list of content is visible on any device — phone, tablet or computer. It can be viewed while waiting in line, on the couch or during commutes or travel — even offline.
Flipboard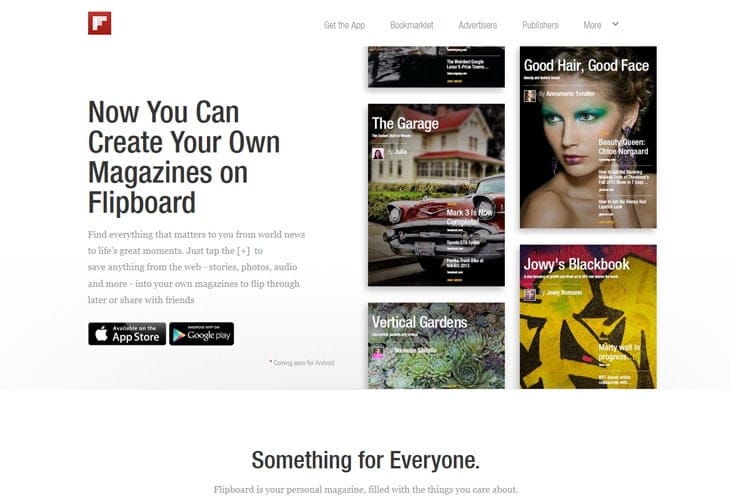 Find everything that matters to you from world news to life's great moments. Just tap the [+] to save anything from the web – stories, photos, audio and more – into your own magazines to flip through later or share with friends.
feedly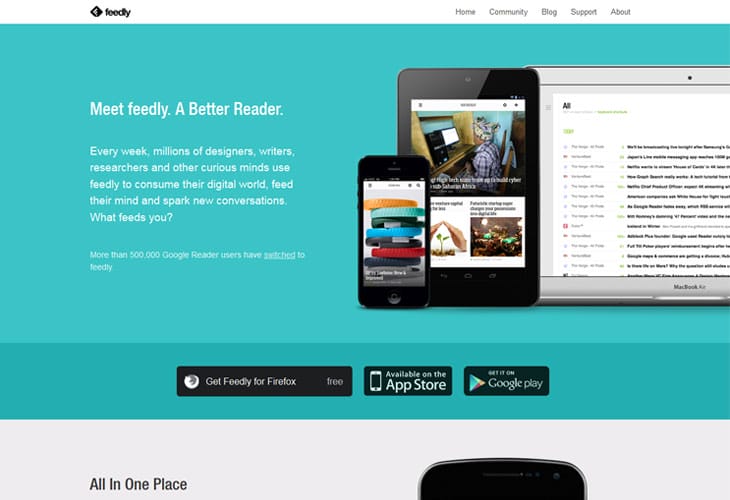 Every week, millions of designers, writers, researchers and other curious minds use feedly to consume their digital world, feed their mind and spark new conversations. Freedly founded in 2008, Feedly is headquartered in Palo Alto, California, Feedly is privately held. Feedly was named one of TIME Magazine Top 10 Smart-Phone Apps of 2011. Feedly is free and available on iPhone, iPad, Android devices and on the desktop.
The Old Reader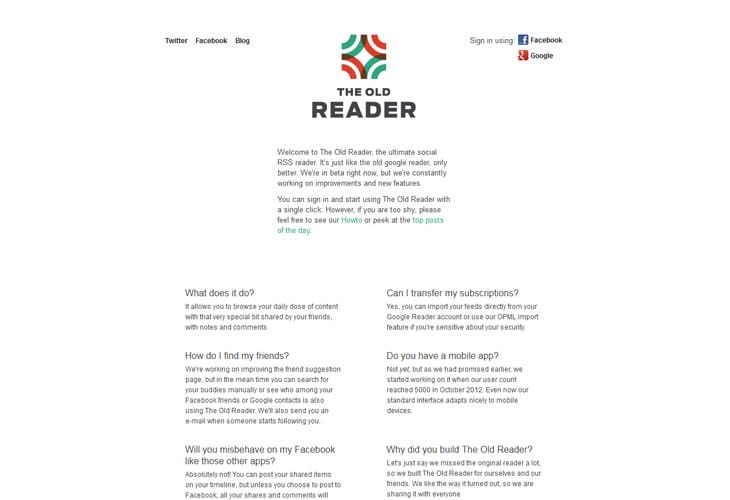 The ultimate social RSS reader. It's just like the old google reader, only better. We're in beta right now, but we're constantly working on improvements and new features.
NewsBlur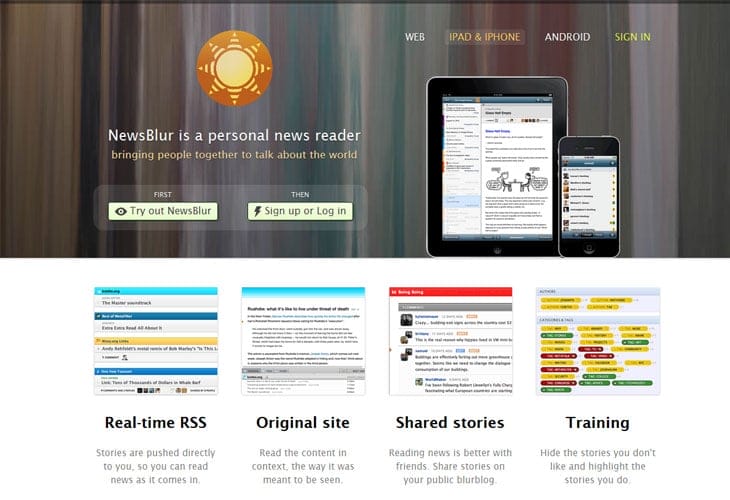 NewsBlur is a personal news reader. NewsBlur is free on the web, iPad, iPhone, and Android.
Netvibes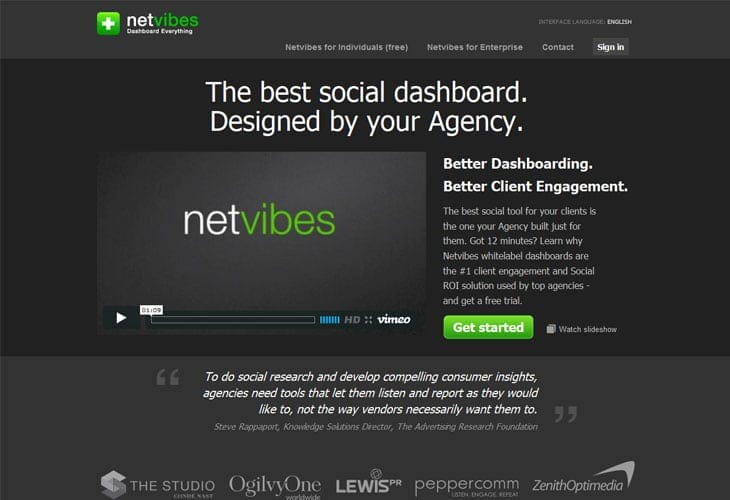 Netvibes may not be a RSS service per say, but the free version of the dashboard publishing platform works rather well as a RSS service.
RSSOwl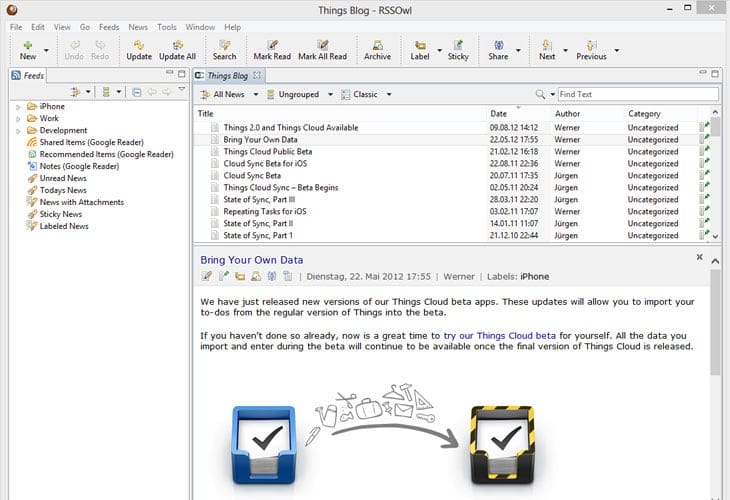 RSSOwl is a free and powerful news feed reader. RSSOwl lets you gather, organize and search news in a convenient, easy to use interface with endless flexibility.