15 Best google Analytics Alternatives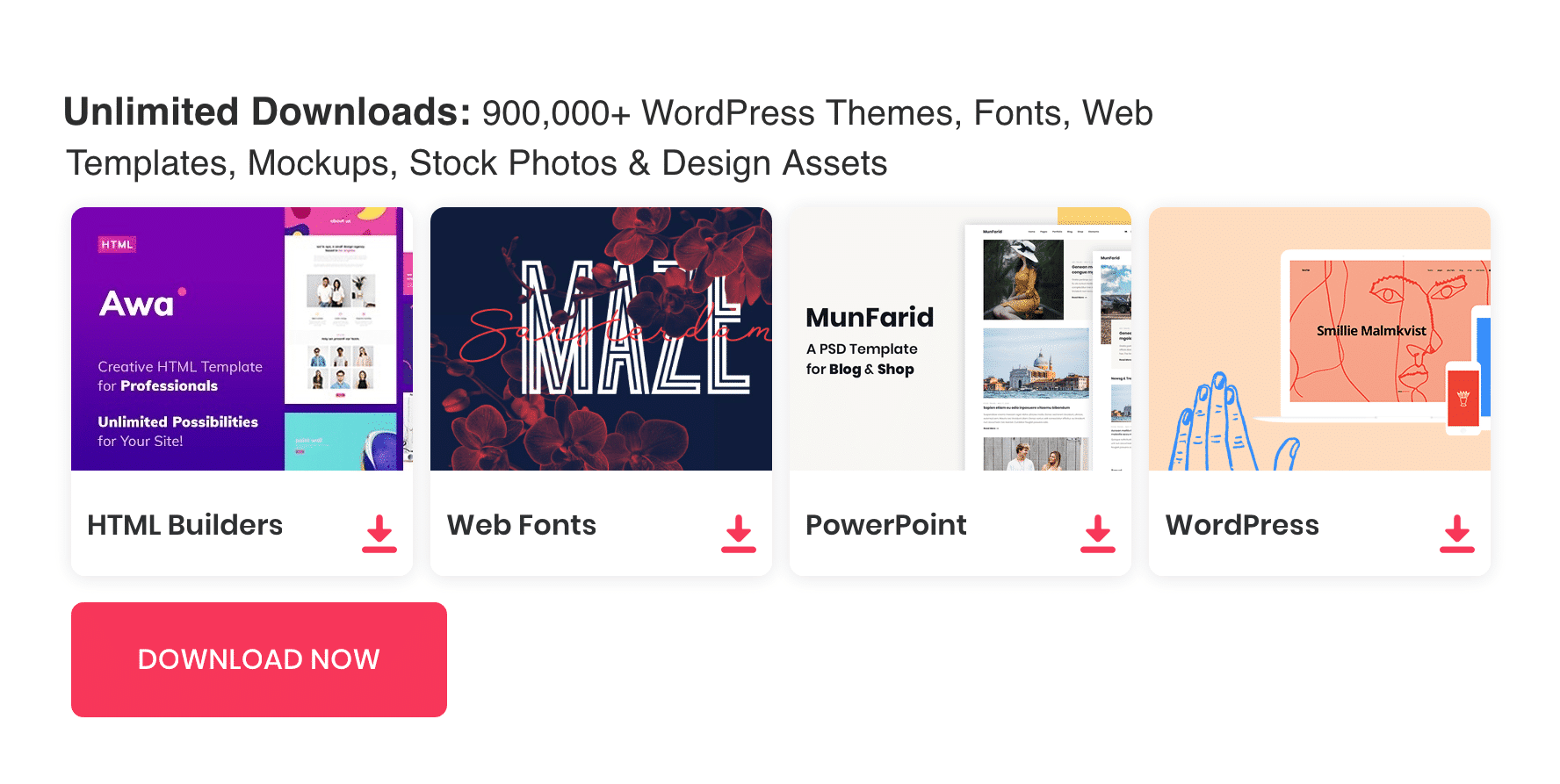 Google analytics is the most popular tool for website analytics especially to track visitors. Google analytics have many cool features for better web analytics. Although Google analytics is not the only tool that you can depend for website analysis, there are many Best Google Analytics Alternatives they can offer some custom features that are not available in Google analytics.
This post a roundup of Best Google Analytics Alternatives which you can use for your website analytics. Most of these Google analytics alternatives are paid but they have some cool features that Google analytics can't offer. If you are looking for a free tool I would say Google analytics is the king , my personal choice is still Google analytics and I didn't find any reason to hate this fantastic tool offered by Google.
FoxMetrics
FoxMetrics is another Google Analytics alternative providing a wide range of options under a variety of pricing packages. Again, you get a 'no credit card required' 14-day free trial, and packages start at just $20 for a Small package with 100,000 Requests, email support, unlimited applications, unlimited users, error tracking, and custom events.
Requests are the same as events, any action a visitor takes while using a website or application. In addition to individual customer tracking, a site owner also receives basic analytics information to get the whole picture and monitor campaigns.
Clicky
Clicky is one of the most popular web analytics tools available in the market. Similar to Google Analytics, you can tackle all the analytics needs of your online business. It is equipped with a plethora of features to add more dimensions to your analytics data: heat maps visibility andcapability to connect it to your goals, split tests and more.
Aside from all the basic analytics features, if your business is more focused on twitter promotion, this tool provides you with a twitter monitoring feature. There is a free trial version that lasts 21 days and you can paid versions in $9.99 – $19.99/mth.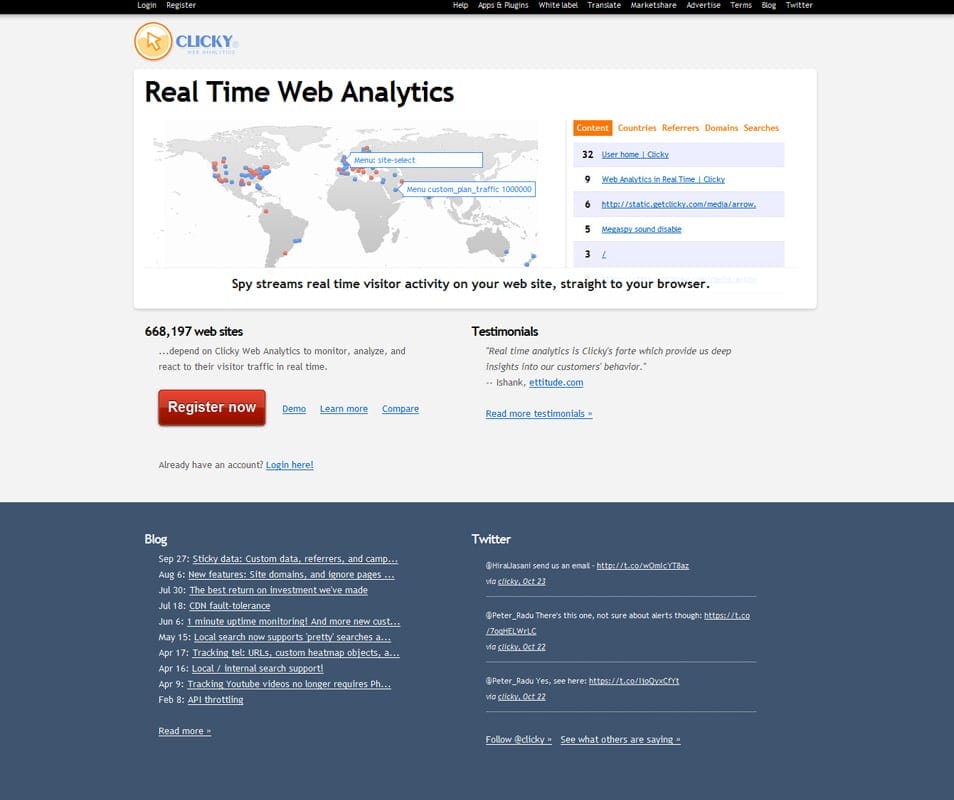 Kiss Metrics
KISSmetrics is a more expensive analytics alternative that provides a much more detailed look at the site visitor's actions. All plans start with a 'no credit card required' 14-day free trial. From there the plans start at $150 per month paid annually. The Starter package allows 500,000 events, or about 50,000 unique visitors. Events are actions taken during a visit.
Features include setup help, unlimited funnel, cohort, and retention reports, and unlimited customer profiles and group contact lists. Features that are more technical include unlimited A/B Split Tests, unlimited Sandboxes, no-limit conversion periods, real time data debugger, multi and cross platform or device support, data export, and email support. The true benefit to this analytics tool is getting to know the visitors and seeing their actions both before and after sign up. This allows a site owner to learn to attract similar customers leading to higher conversion rates and more sales.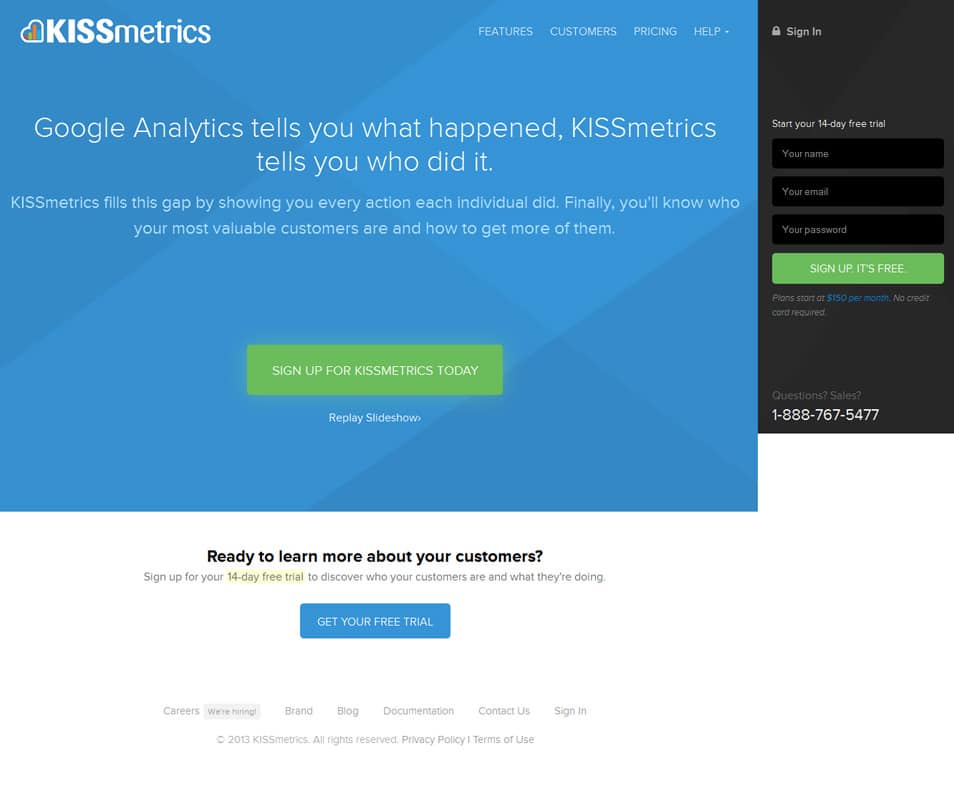 Woopra
Pretty much like Kissmetrics, Woopra's main focus is on the customer behavior on your site. The dashboard is simple, easy to use and comes with excellent features to decipher the engagement of your customers in your website. This visibility allows you to focus what matters the most to drive your online business.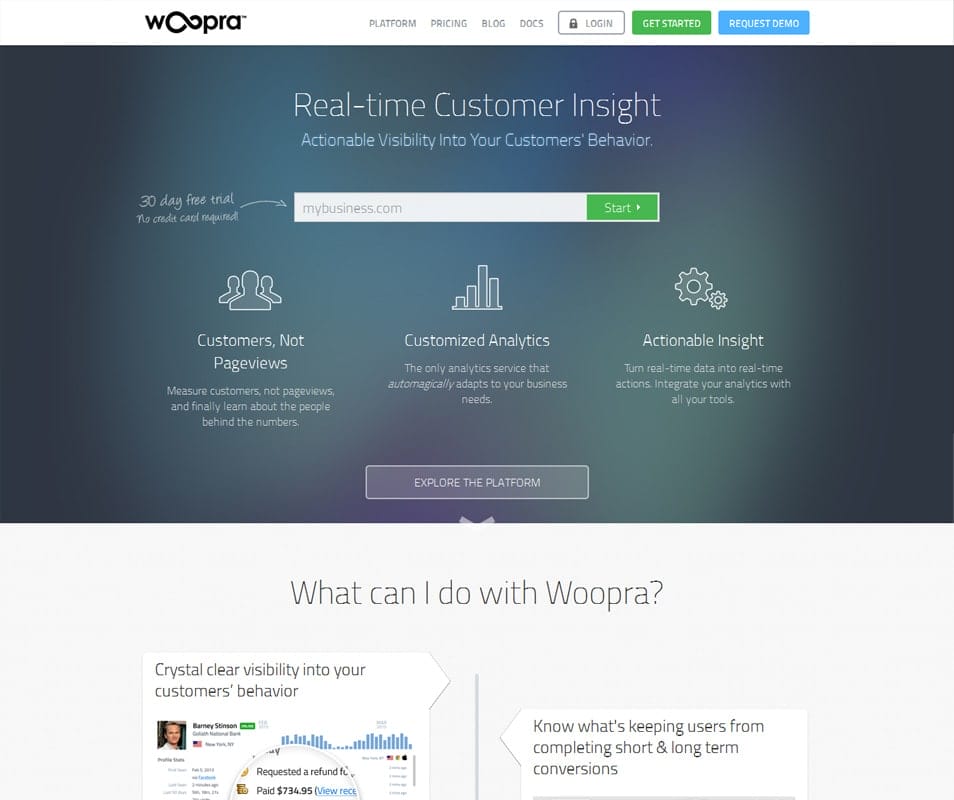 Mint
Mint is a simple alternative to Analytics. The setup is simple, the interface is simple, and report generating is simple. Rather than paying a monthly fee, users pay a one-time $30 licensing fee per site to download and use the current version with updates available free or at a low cost.
Features include all basic data about visitors including page view, unique viewers, returning viewers, referral website information, filtering base on search terms, recently visited pages, and most visited content, and browser information. Extra features include Bird Feeder, a subscription pattern viewer for your feeds, and Real Estate, shows visitor's browser height and width so site owner can better plan where to place content.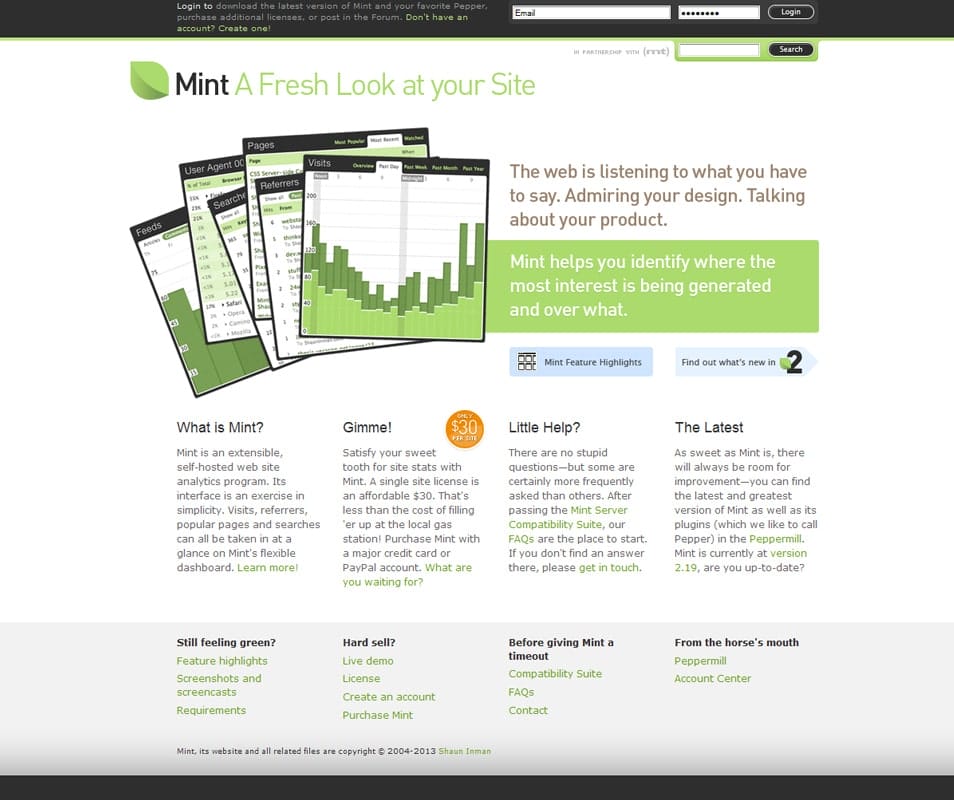 Mixpanel
Mixpanel is an analytics platform that prides itself for being "the most advanced analytics platform ever for mobile and the web." The dashboard is attractive and with a clean design. The segmentation tool allows you to collect in real-time detailed information about the users of your application using complex queries without any SQL skills.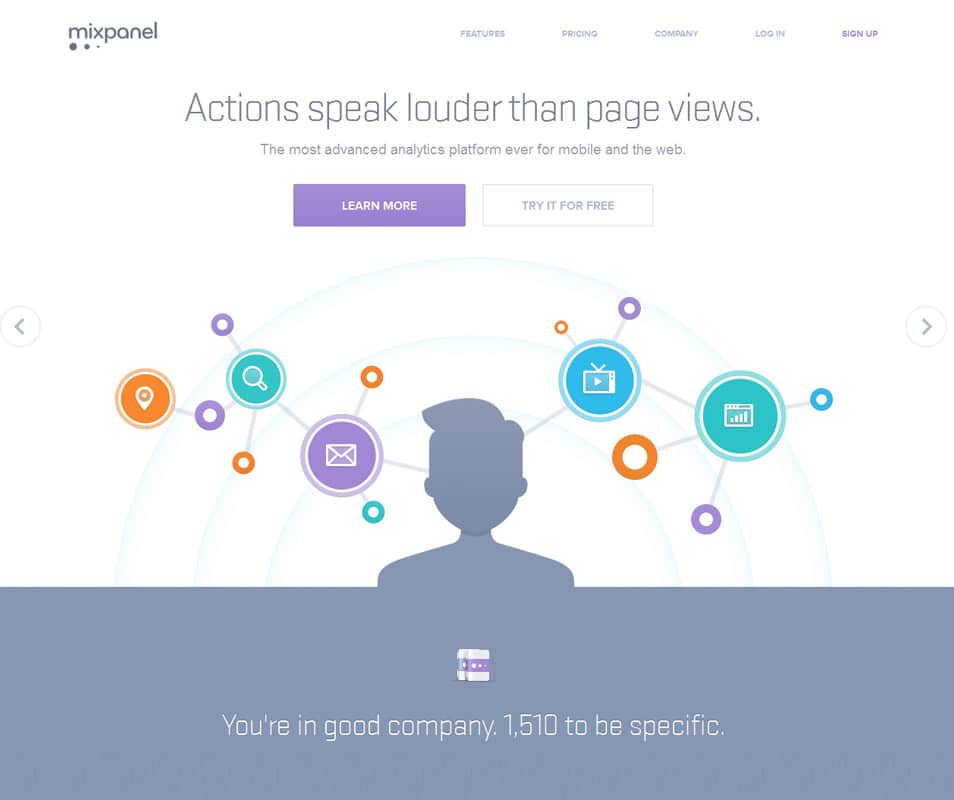 Open Web Analytics
Open Web Analytics is an open source alternative to Google Analytics. It has the same look and feel as Google and provides many of the same features. A main benefit is this service is free as owners use it under the GPL v2 License. There are no logging limits and one can track an unlimited number of websites. It tracks site usage statistics, conversion statistics, and events.
Site owners must download and install the software onto their server themselves. Click heatmaps, mouse movement record and playback, and DOM click tracking are three features included you will not find with Google. WordPress and MediaWiki instrumentation is built-in and extensive. This information provided by OWA website as compared to May 2011 Google Analytics and may not be completely accurate at this time depending on the new features Google has released.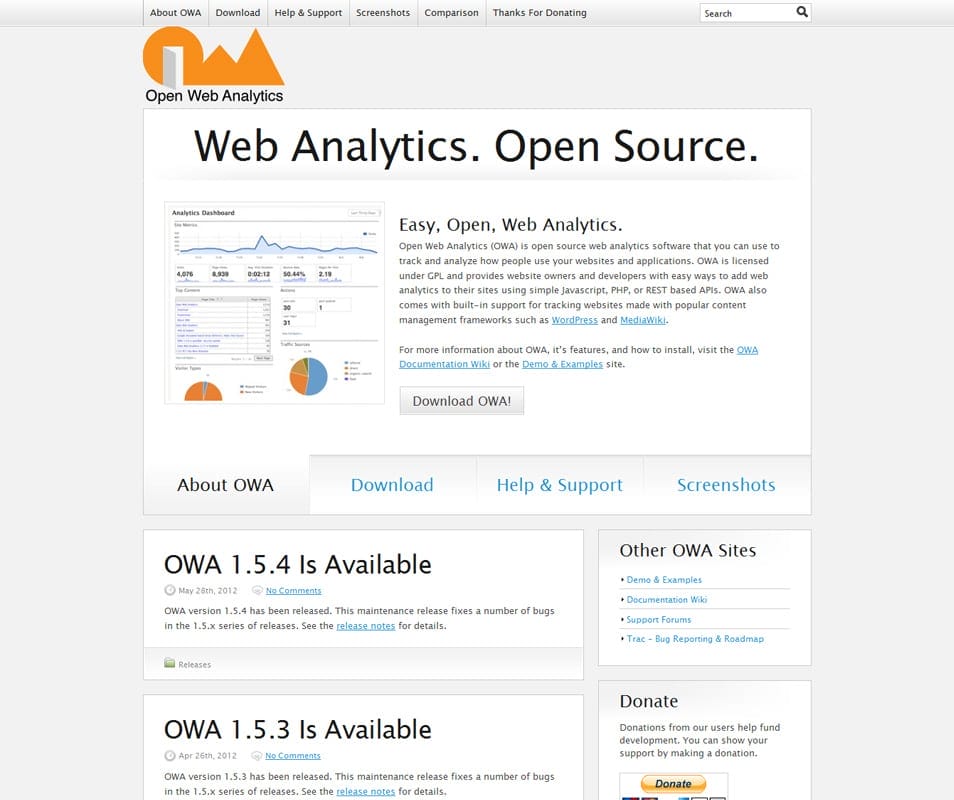 Chartbeat
Chartbeat is a pay-as-you-go Google Analytics alternative, meaning site owners never sign a contract and can cancel anytime. Chartbeat is hip and rolling with the new age data trends by showing site owners real time stats so they can react to what is going on right now and see instant results.
Website monitoring of individual visitor events rather than page views providing a complete look into what works and what does not. Upon signing up, website owners receive a free 30-day trial during which they can cancel without ever being charged. Users see where traffic comes from, what visitors are doing, how long they have been doing it, and how far down the page they scrolled. These pieces of information come in an easily digestible form without owners having to look at all the numbers and figure it out themselves.
Plans start at just $9.95 per month after the free trial. The Standard level pricing includes 1,000 concurrent (active page views at any given time), 5 sites, and 1 additional login with standard support. Setup is also extremely easy, requiring site owners to copy only 2 HTML lines of code and paste them to their site to see real time stats.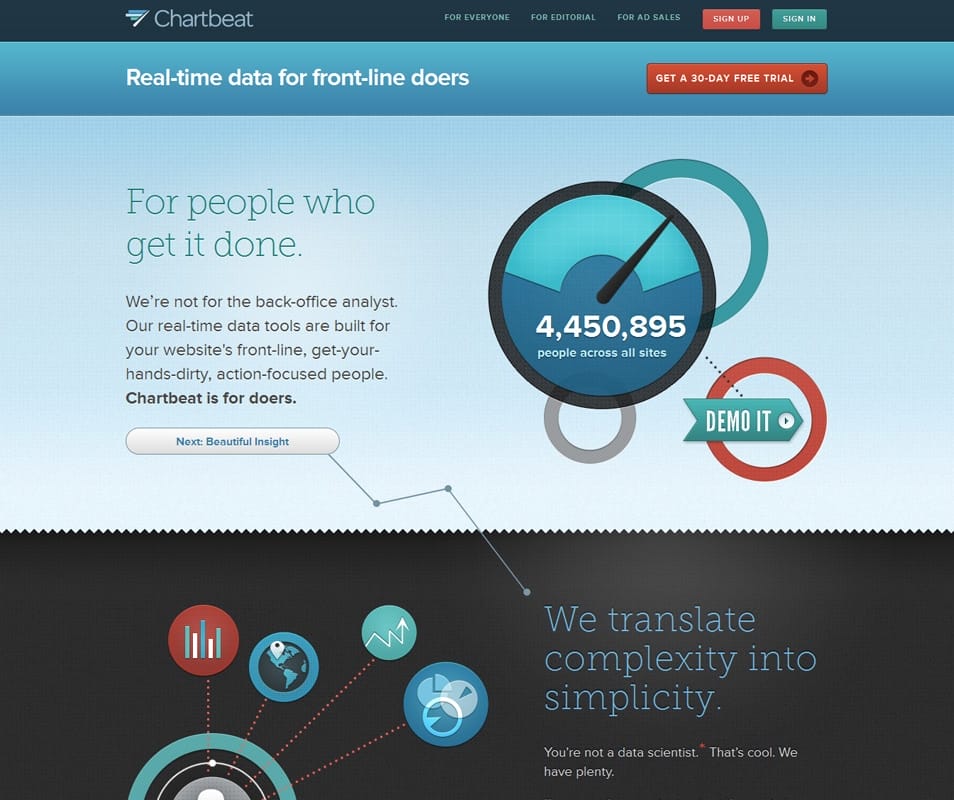 GoSquared
Gosquared – Like other great tools, Gosquared is a real-time web analytics platform. The dashboard reveals a great dynamism of showing the analytics of your website. The premium account varies from $9 – $99, monthly.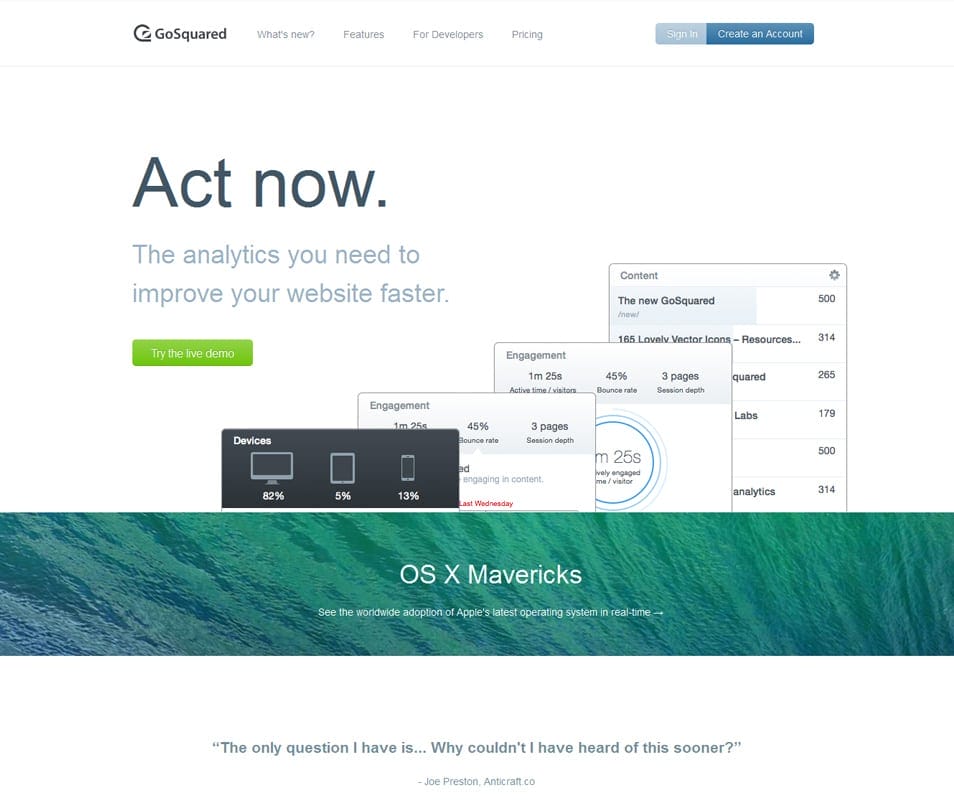 Adobe Web Analytics
Adobe Web Analytics is a Google Analytics alternative that gives website owners a more thorough look at their total marketing plan and how their customers are reacting to it. Analysis tools allow users to see and react on key performance indicators by viewing customer loyalty and purchasing metrics in a useful way.
Advanced data segmentation give owners a better look at real time performance of their marketing campaigns. Ad hoc analysis allows multidimensional analysis of the website, advanced and enhanced conversion and traffic reporting, and multiple reports layed out side by side for easy viewing and comparison. Other features include social media integration, tag management for organization, and a data workbench that gives an owner a 360-view of customer habits through online and offline marketing channel analysis. Owners will need to contact Adobe for pricing based on their site's needs.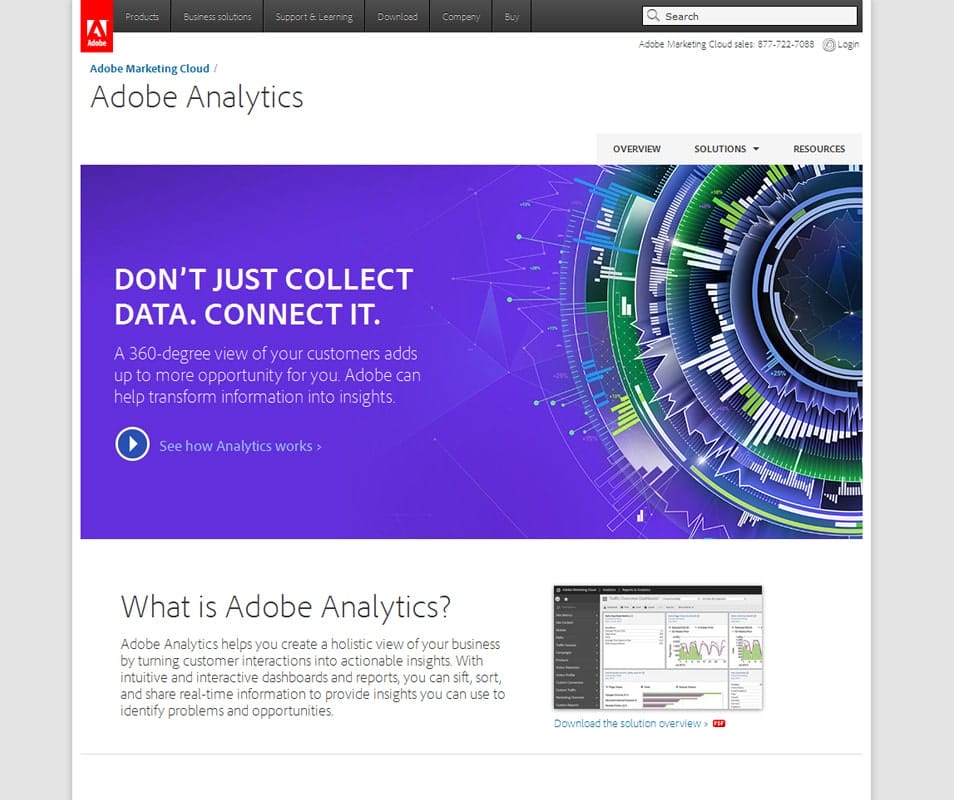 Inspectlet
Inspectlet provide site owners a visitor oriented analytics alternative with brand new technology – recordings of site use through the eyes of the visitor. The free plan allows 100 session recordings giving site owners a never-before-seen view of their site from the visitor's perspective. Using this data, owners can raise conversion rates by focusing sales copy and tasks in the areas visitors see most often.
Mouse-click heatmaps, Eye-tracking heatmaps, scroll heatmaps, and advanced dynamic site compatibility are all included with the free plan. Other plans, starting at just $39.99, include even deeper data and many more recorded data options.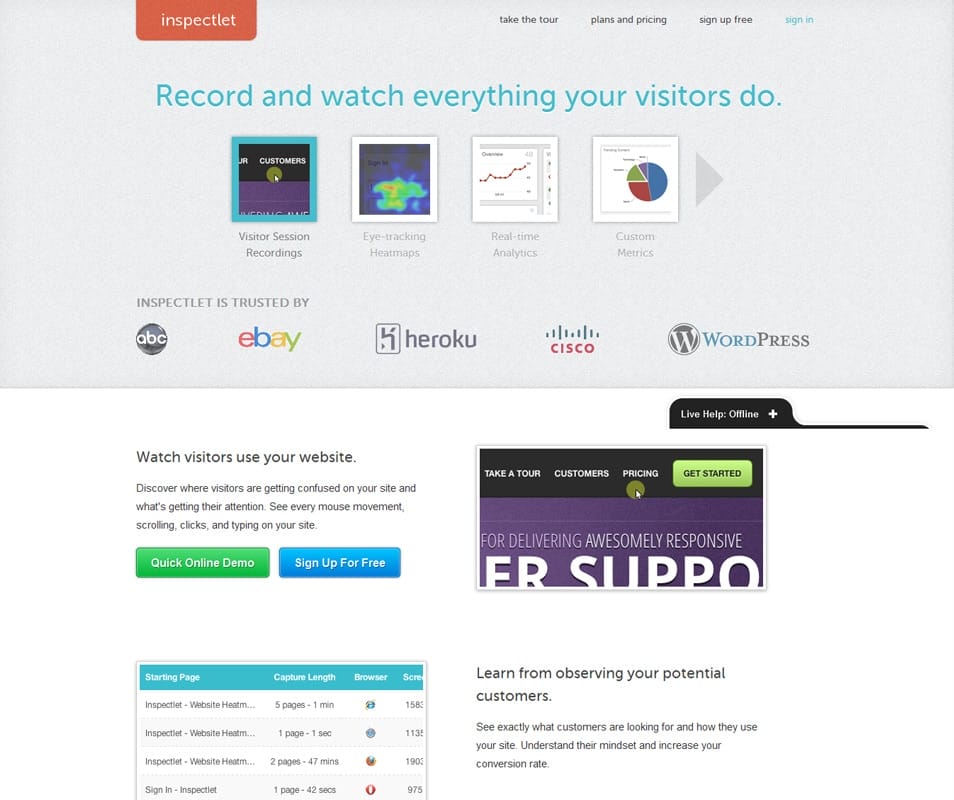 Reinvigorate
Reinvigorate alternative to Google providing many of the same features and a few additional ones. Reinvigorate offers real-time page analysis, a desktop program called Snoop that allows site owners to receive instant notification of all activity on the site, a NameTags feature providing user names and visit data for hits, and heatmaps showing where people actually click on the page.
CDN codes allow for faster loading for visitors. Other features include referral tracking, map view of hits with regions and time zones, granular graphs, and easy installation (small code and WordPress plugin). Ease of use and a free option make this a perfect alternative service.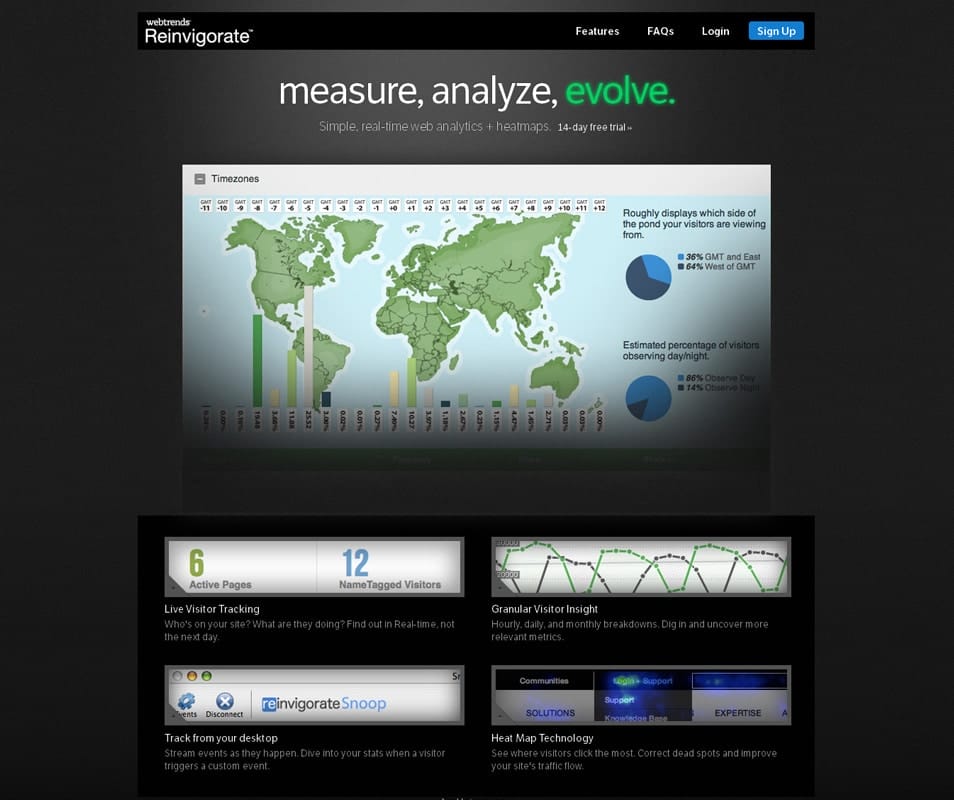 W3 Counter
W3counter is a real-time web stats tool for bloggers and website owners. Alongside W3Counter you can identify what pages are engaging the most and have access to insights of your traffic source. The bottom line is that the sign-up is free.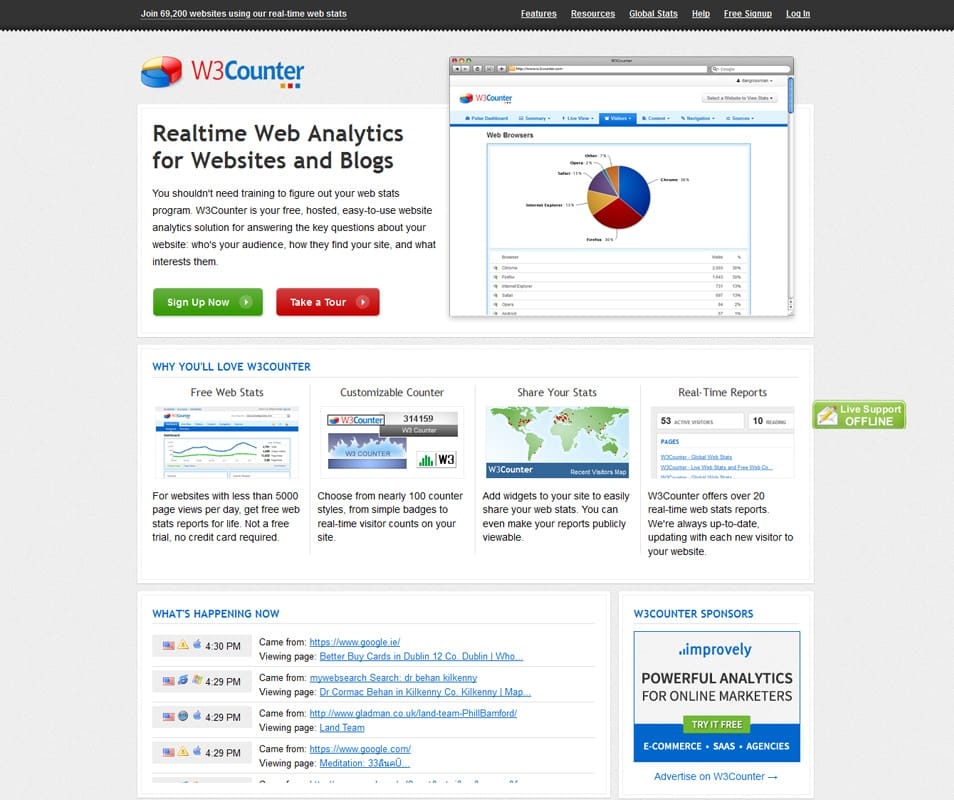 Gauges
Gauges' dashboard is based on delivering services with simplicity. You have a full display and access to the features in a single place. The pricing ranges from $6 to $48 per month, but you can start with a trial version.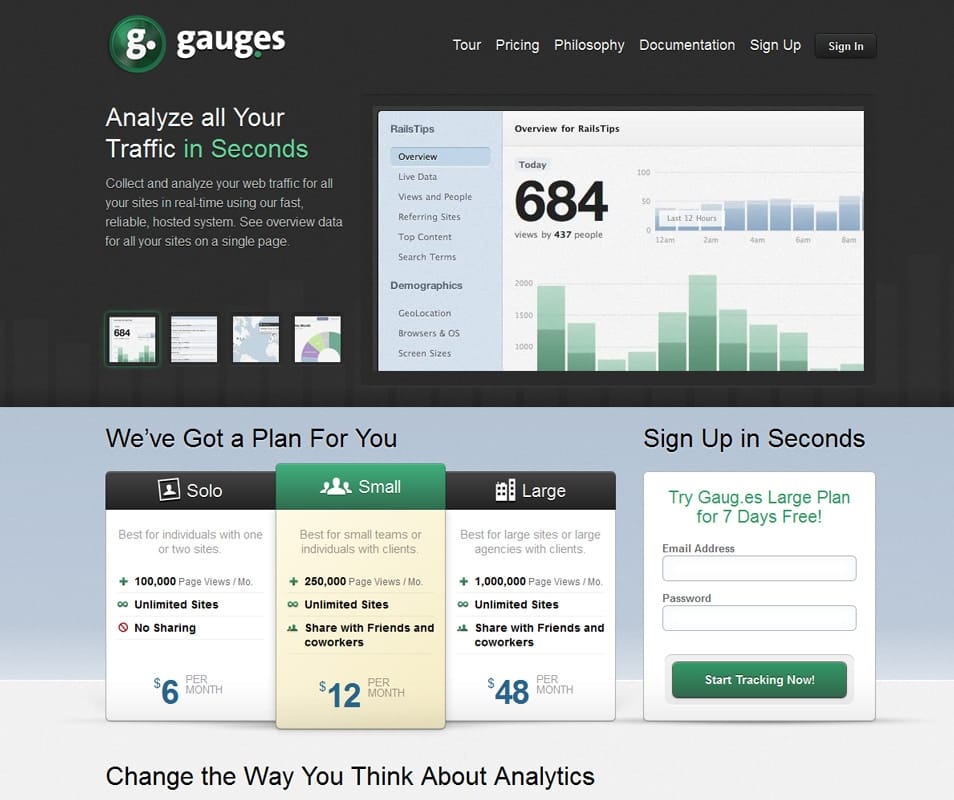 Piwik
Piwik is an advanced, free, open source analytics platform. It incorporates many of the same features as Google Analytics, including realtime data, a customizable dashboard, eCommerce analytics, and campaign tracking.