15 High Quality Premium Responsive Tumblr Theme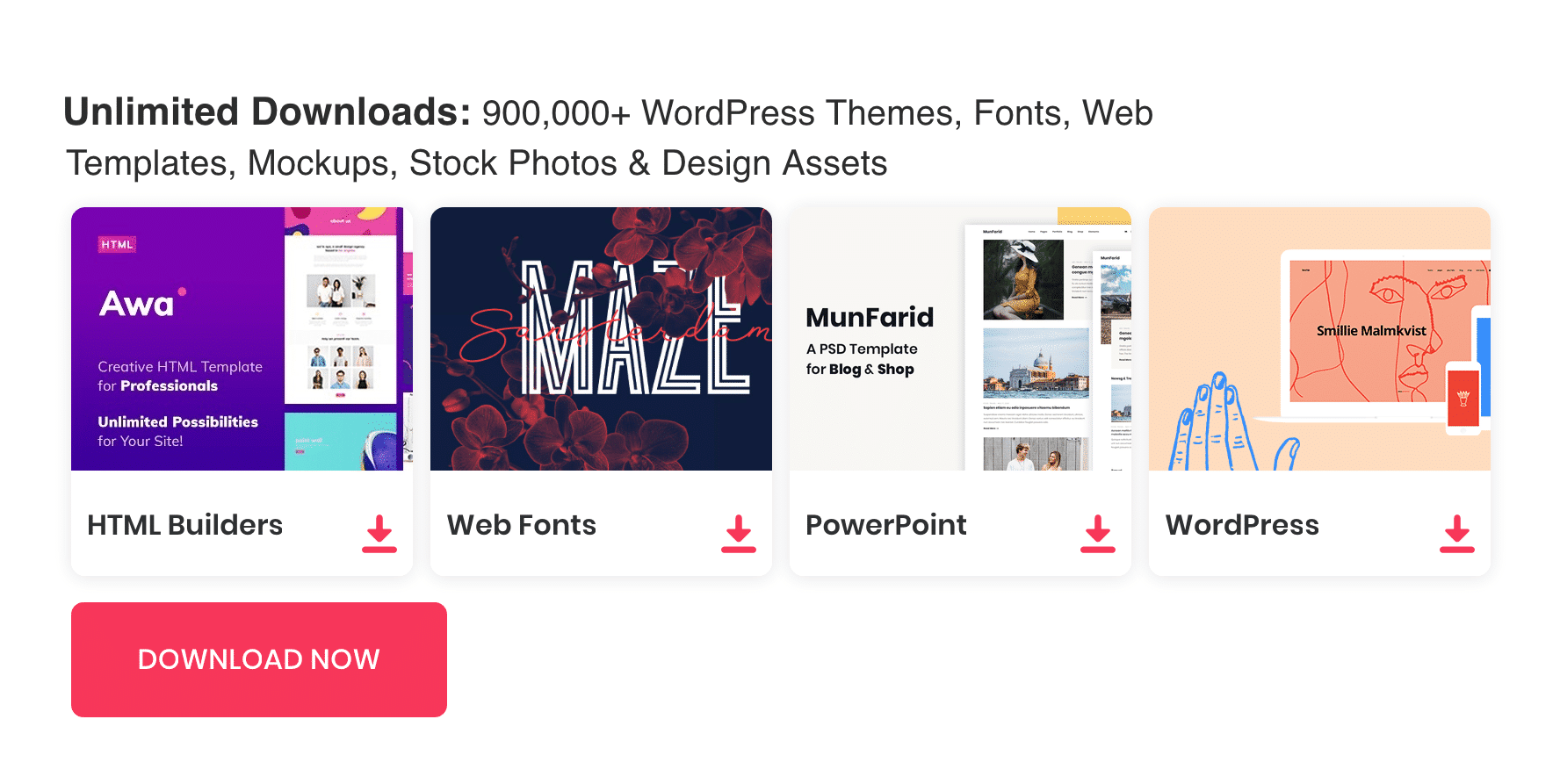 See also : Best Premium Tumblr Portfolio Themes – 2013 Edition
Glide Responsive Tumblr Theme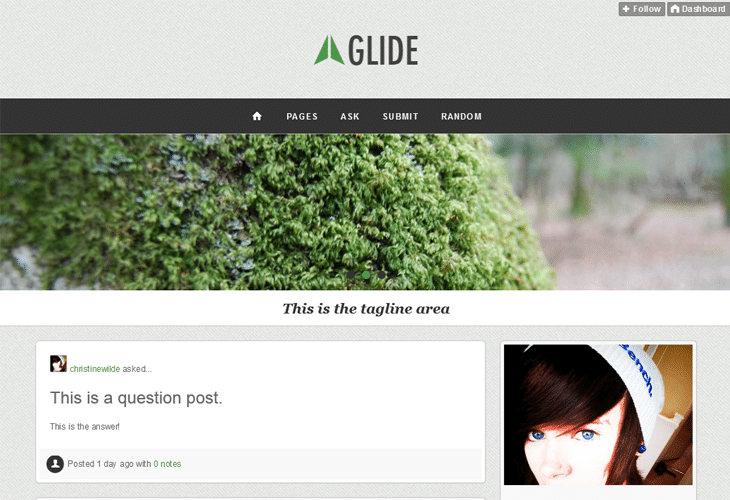 Glide is a 100% responsive theme. Suitable for any type of Tumblog. From photography to business.
Optic Responsive Tumblr Theme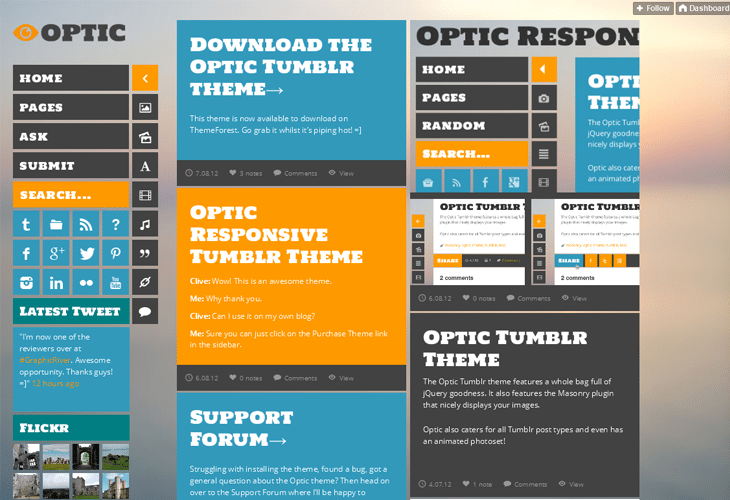 Optic is a responsive Tumblr theme perfect for any blog type featuring the Masonry jQuery plugin. Showcase your artwork with complete focus on the post.
Zurich Responsive Tumblr Theme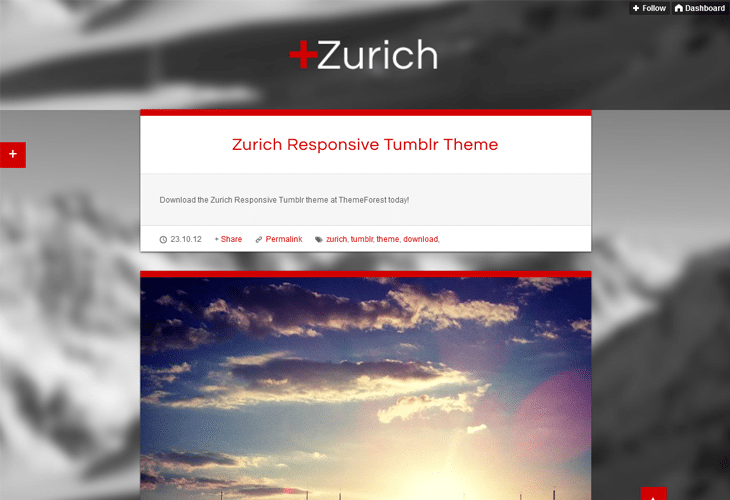 The Zurich Tumblr theme is perfect for any type of blog. It makes your content center stage, giving it the exposure it needs. Zurich comes packed full of features and widgets.
Autumn – Responsive Tumblr Theme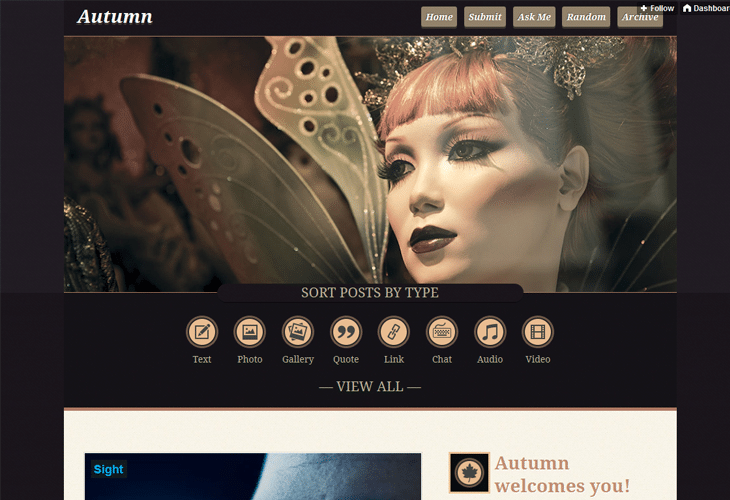 3xistence – Responsive Tumblr Theme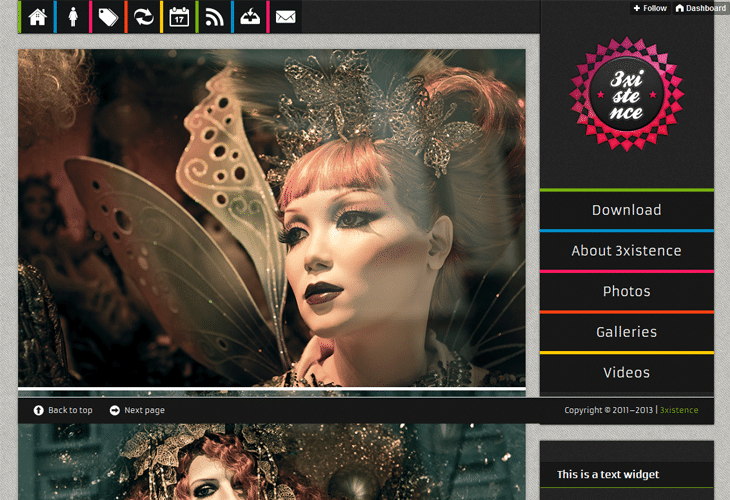 This theme was designed especially to showcase your beautiful pictures in high resolution! Yes, it works also on mobile devices, because all pictures uploaded by you with traditional way (i.e.: through Photo posts) are automatically swapped for their smaller versions to fit on mobile devices.
Affection – a responsive Tumblr theme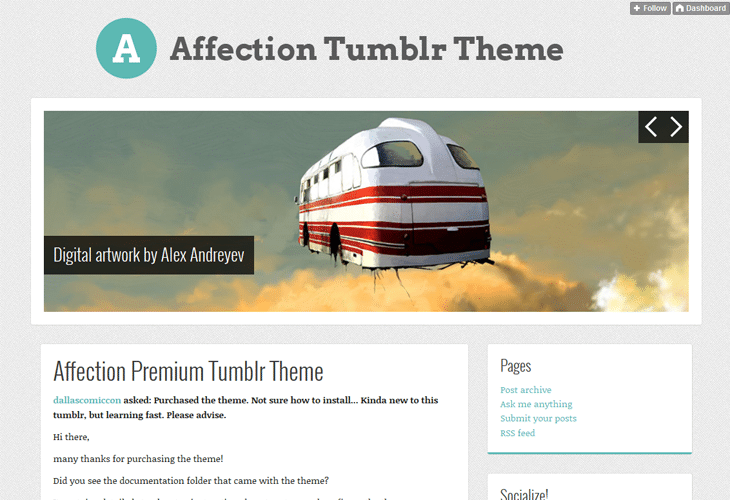 Affection is a feature-rich, responsive Tumblr theme, which starts out with a width of 1040 pixels for desktop computers and scales down nicely to tablet and smartphone resolutions.
Trinidad Responsive Theme
Trinidad is really cool vintage pixel perfect theme. One can use it for personal blog or whatever he/she like.
Minimalistico – ResponsiveTumblr Theme
Minimalistico is a clean and simple tumblr theme. fully editable, and very easy to customize. You can change the header image, view your photos & photoset with a responsive fancybox.
Silent Alley – Responsive Multi-Color Tumblr Theme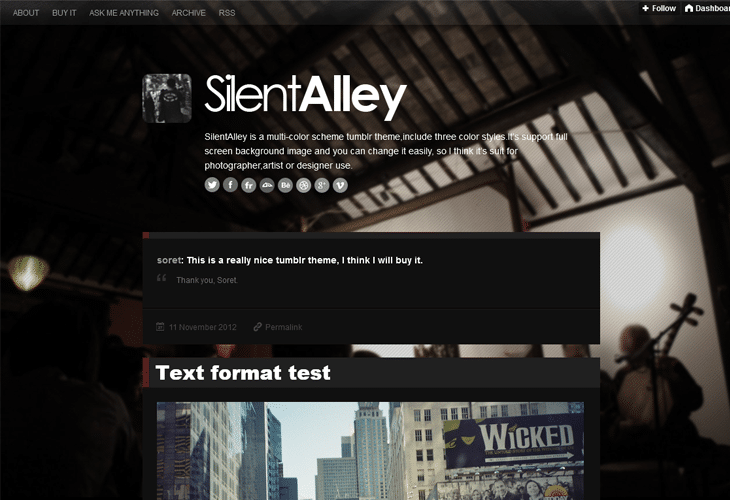 SilentAlley is a multi-color scheme tumblr theme,include three color styles.It's support full screen background image and you can change it easily, so I think it's suit for photographer,artist or designer use.