30 Awesome iPhone Application Websites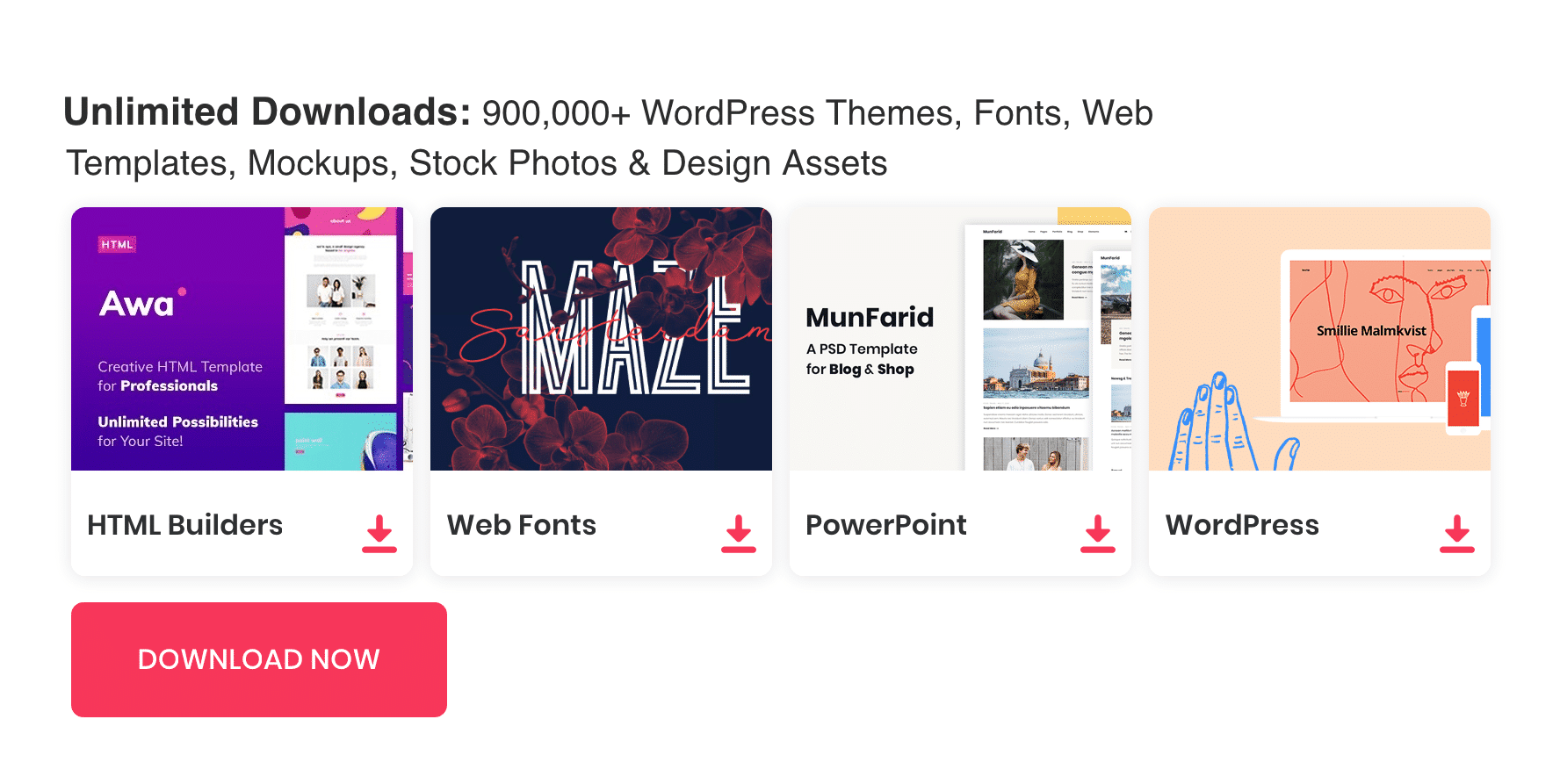 We all know app store is the best place to find Iphone applications, but this post is not mean to give you not only some excellent and top iPhone applications but also their amazing websites. We know the top names in Iphone app industry, by this post we would like to show you the websites of these amazing applications. In this post we put together 30 Awesome iPhone Application Websites for your inspiration.
See also : 30+ Best Colorful Websites For Inspiration
Hangouts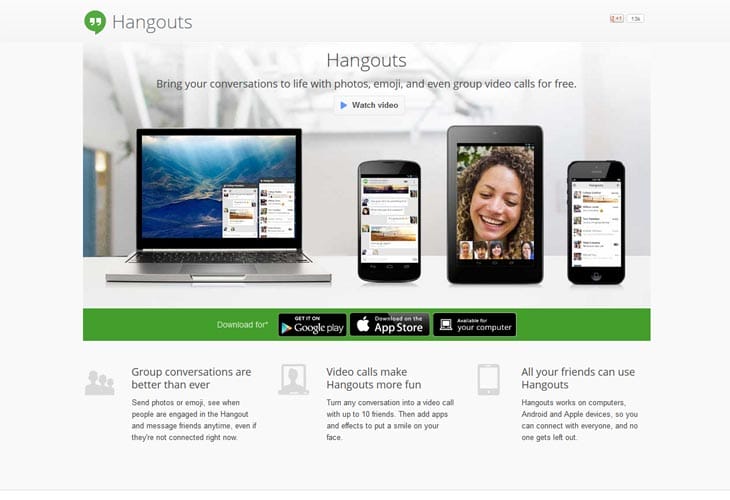 Hangouts brings one-on-one and group conversations to life with photos, emoji, and video calls for free. Connect with friends across computers, phones and tablets.
WeChat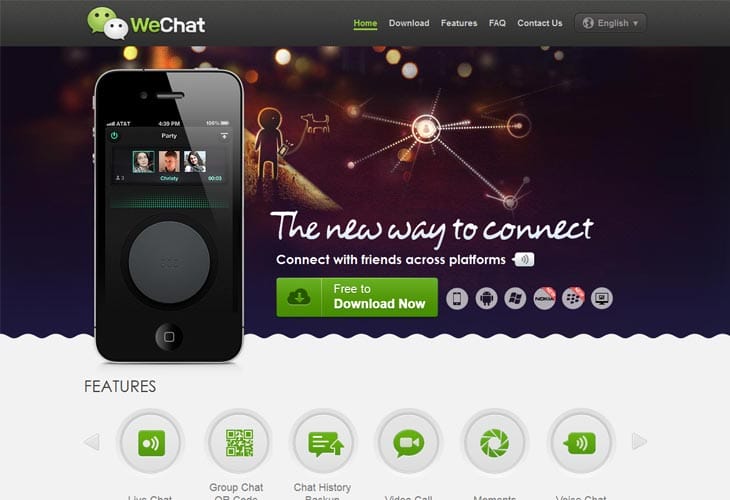 Free texting, voice messages, and video calls in your pocket. 300 million people love WeChat because it's fast, reliable, private, and always on.
Groupon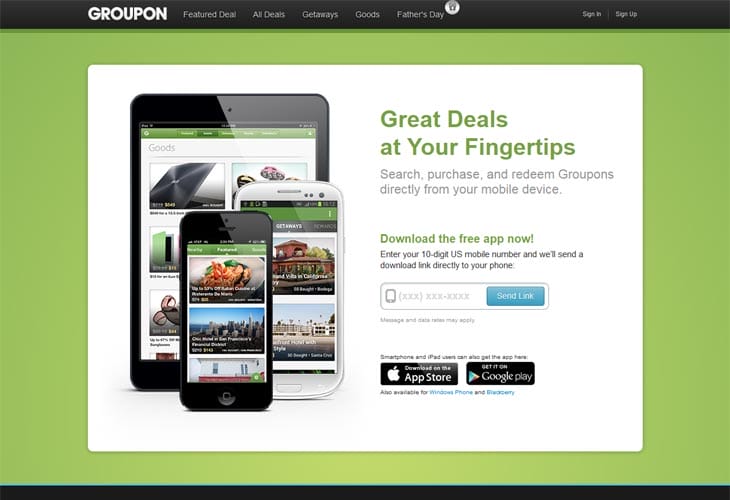 Groupon brings you unbeatable deals for 50–90% off the best stuff to do, see, eat, and buy in more than 500 cities and eleven fiefdoms around the world.
Kik Messenger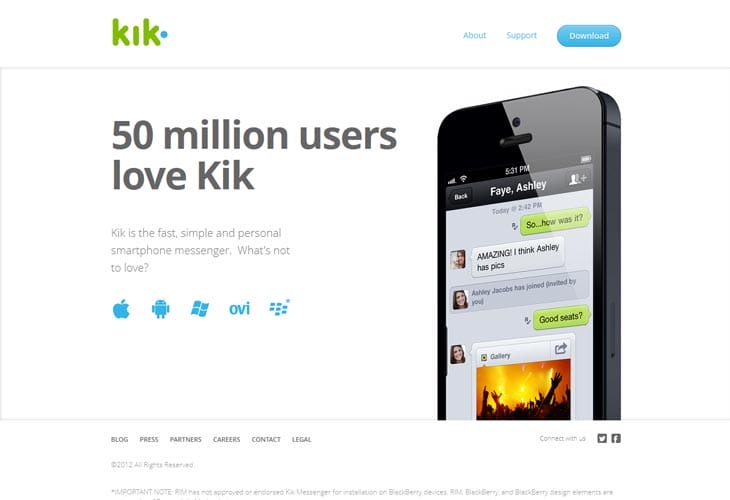 50 million users love Kik! It's the fast, simple, and personal smartphone messenger that connects you to everyone you love to talk to.
HeyTell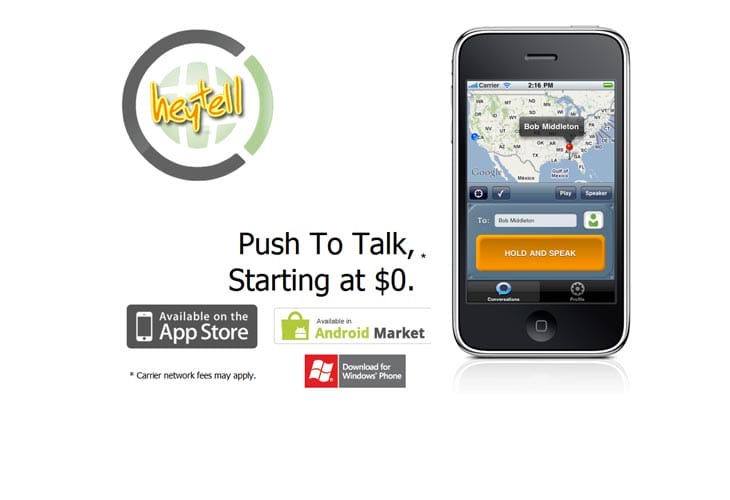 HeyTell is a cross-platform voice messenger that allows you to instantly talk with friends and family. No account needed—just start the app, choose a contact, and push the button to start talking!
Path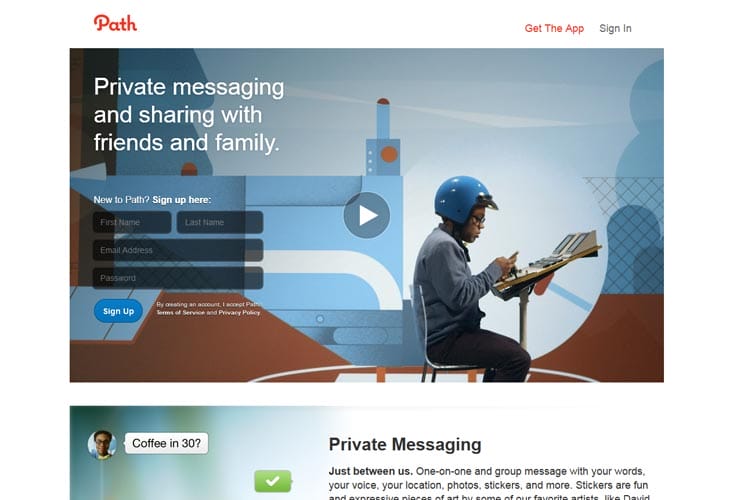 Path is the personal social network designed to bring you closer with family and friends. Now with Path 3, we've added fast, fun, private messaging and stickers so you can chat instantly with the ones you love. By focusing on designing a simple, beautiful, high quality experience Path maintains a 5 star rating and is loved by tens of millions of people around the world.
dropbox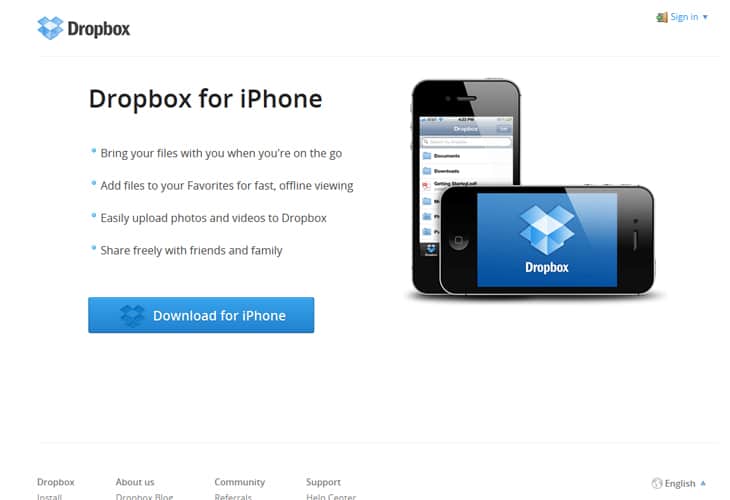 Dropbox for iPhone -Bring your files with you when you're on the go, Add files to your Favorites for fast, offline viewing, Easily upload photos and videos to Dropbox, Share freely with friends and family.
Clipchat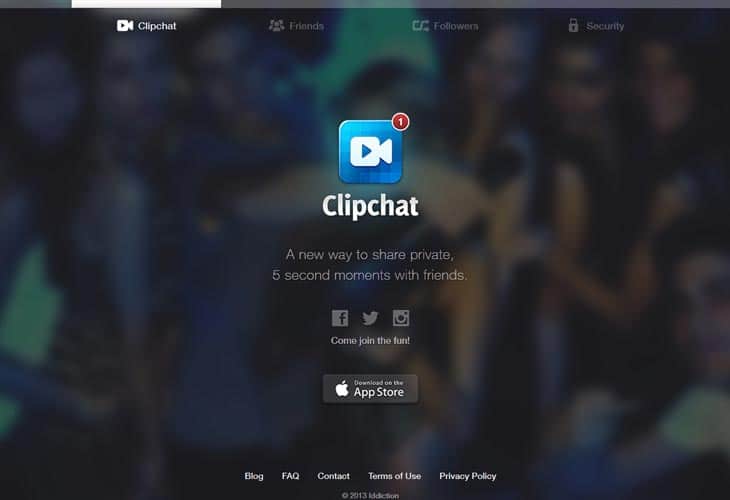 Clipchat – a new way to share private, 5 second moments with friends. Come join the fun! Clipchat is a revolutionary new way to share. Life is all about amazing, simple moments that get lost in time. We built the best and most secure way to share and discover those slices of life.
Tinder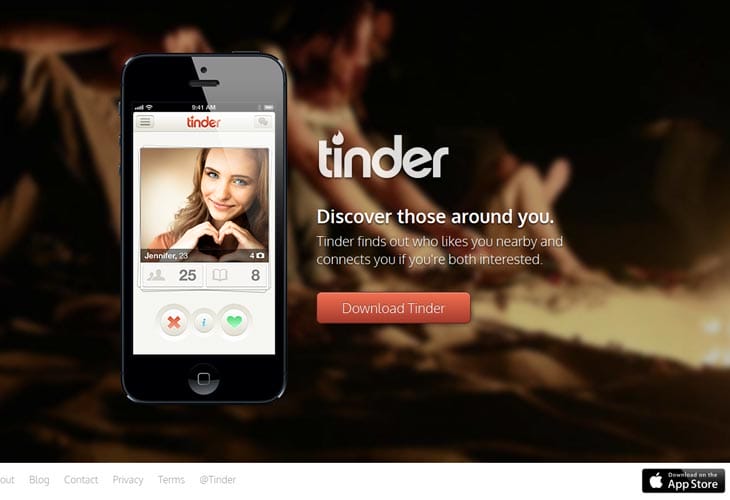 Tinder finds out who likes you nearby and connects you if you're both interested. Tinder shows you someone nearby it thinks you should know and lets you anonymously like or pass… If someone you like happens to like you back, then Tinder makes an introduction & lets you chat within the app.
Mo+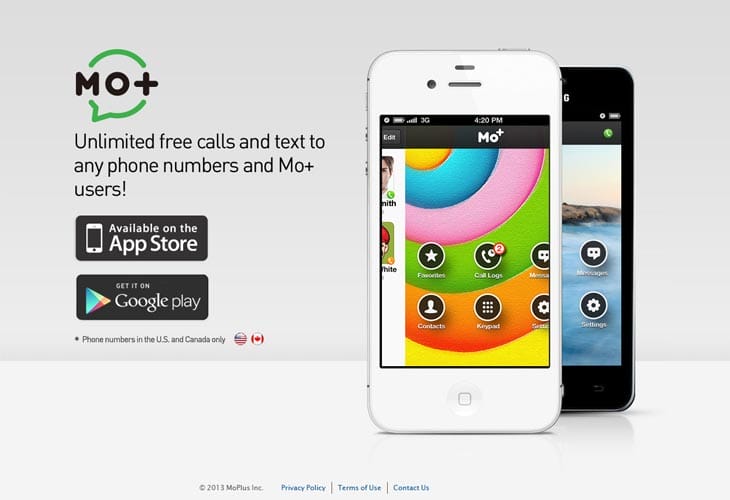 With Mo+, you can call or text any number in the US or Canada totally free! It's the app that changes your life! Wherever you go, as long as you have internet access, free phone calls and texting (to North America) are right at your fingertips!
HootSuite for iPhone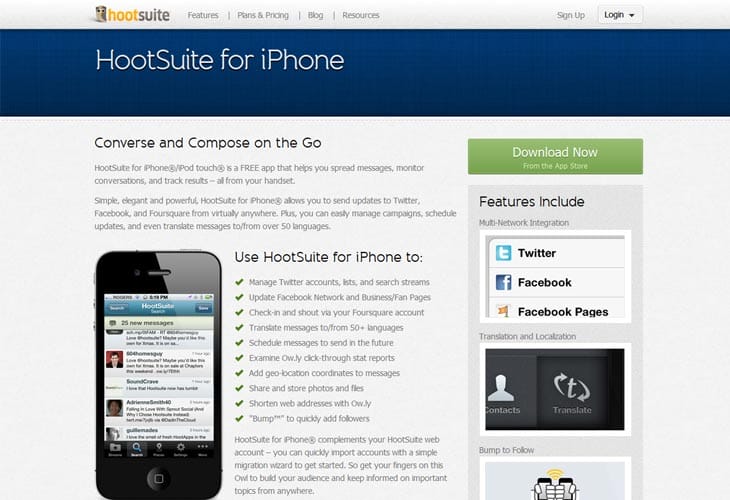 HootSuite for iPhone®/iPod touch® is a FREE app that helps you spread messages, monitor conversations, and track results – all from your handset. Simple, elegant and powerful, HootSuite for iPhone® allows you to send updates to Twitter, Facebook, and Foursquare from virtually anywhere. Plus, you can easily manage campaigns, schedule updates, and even translate messages to/from over 50 languages.
Sync.ME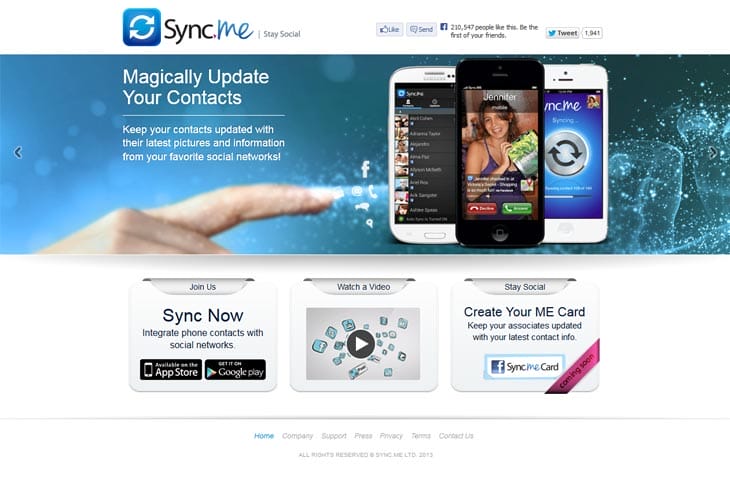 Now you can view your contact's picture when they call you and when you call them. Stay automatically up to date with your friends' and colleagues' contact information (phone number, email, address, website, company & job title). If one of your friends changes his job title, email or phone number, your contact list will automatically be updated with their latest details.
Bobsled
Bobsled Calling is a free app that gives you UNLIMITED CALLING to all your friends and family – talk to any of your Facebook friends and make unlimited calls to any phone in US, Canada, and Puerto Rico – ABSOLUTELY FREE!
IntoNow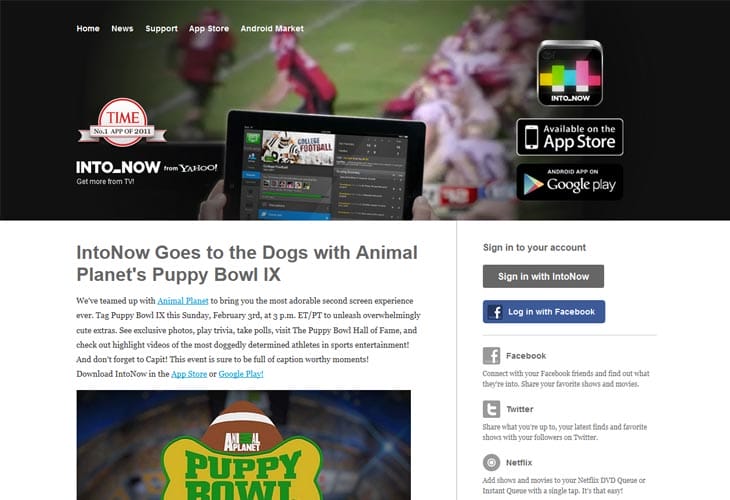 A magical TV related experience – connect with friends, capture great moments while you watch, discover more about the show.
XMS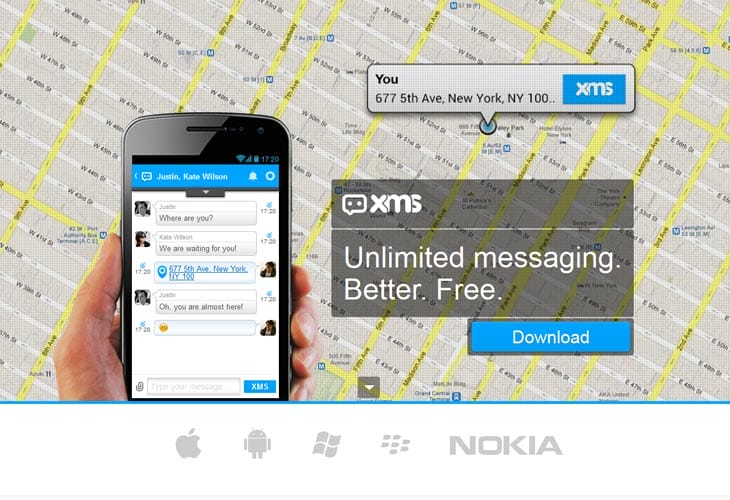 Free, real-time messaging for smartphones. Message any way you want – with text, pictures, videos, emoticons and more.
Wedding Party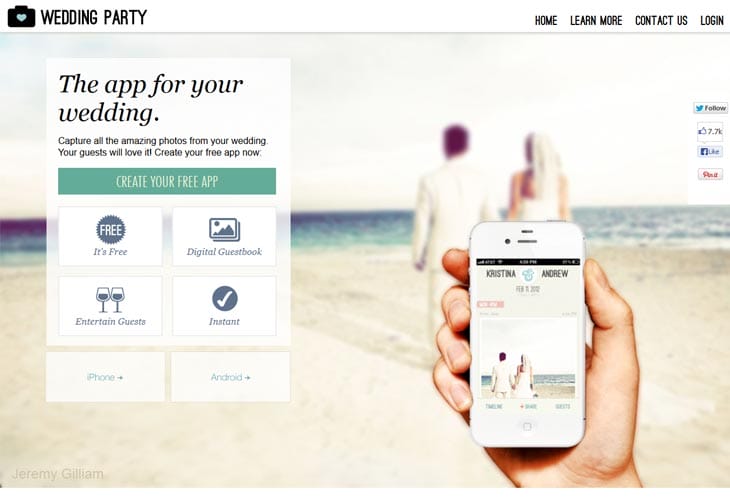 Wedding Party is the app for your wedding! Collect wedding photos from all your guests and help them connect and share for all of your wedding events. See your wedding through the eyes of your guests and save your wedding memories forever!
Voto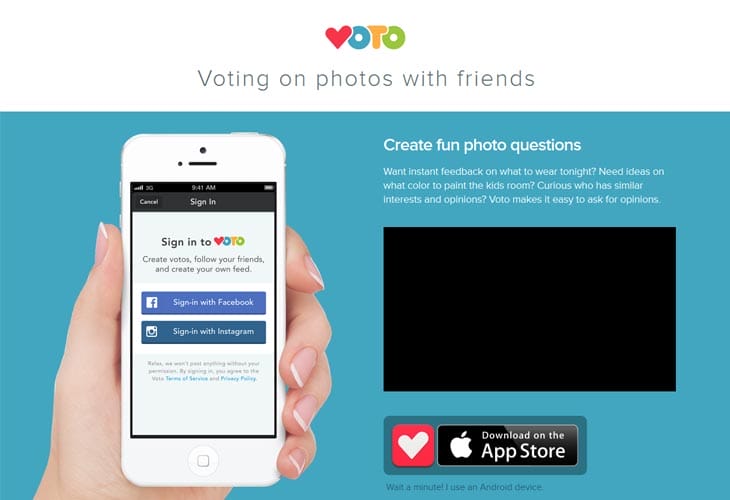 A "voto" is set of photos you vote on. Got to try it – Addicting! Do you have a tendency to get addicted to something? Then don't download voto 🙂
Couple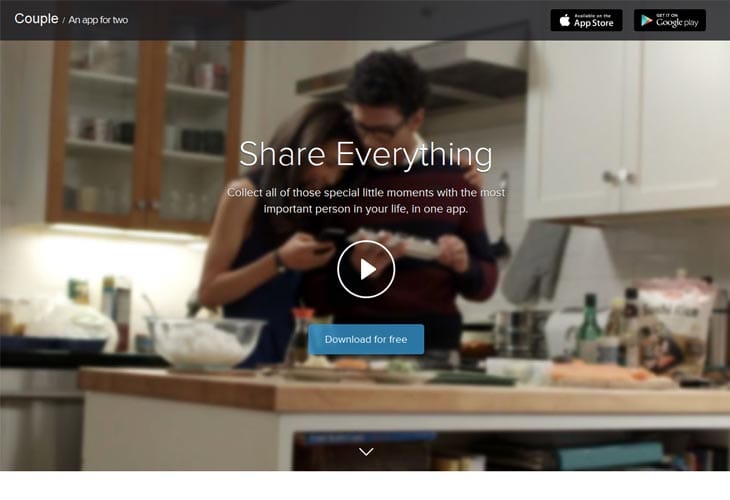 With over 1 million downloads and an Apple editors choice award, Couple is a more intimate way to share your life and the best way to stay in touch with your favorite person: it's free, it's fun, and it's completely private! Couple, the app for two!
Hang w/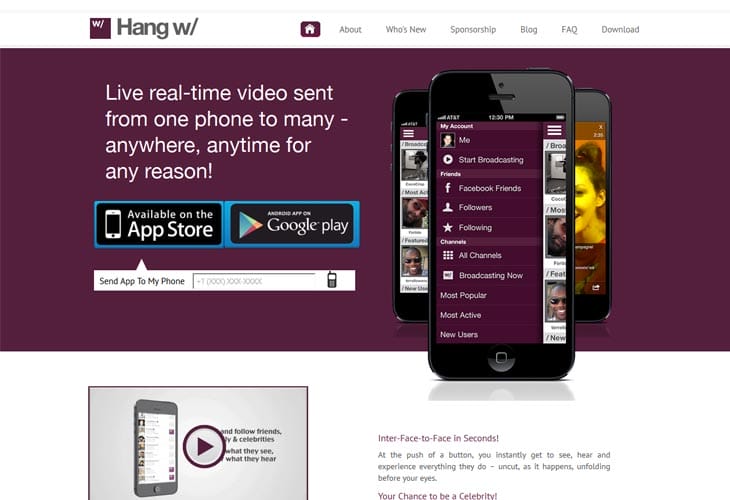 NOW HANG WITH TIMBALAND & KASKADE! More coming soon – stay tuned 🙂 Hang w/ lets you Hang w/ favorite people with Hang w/ – live real-time video sent from one phone to many, from anywhere at anytime. Hang w/ enables stars to Hang w/ their fans – and gives you the chance to become a celebrity yourself!
Chibi Me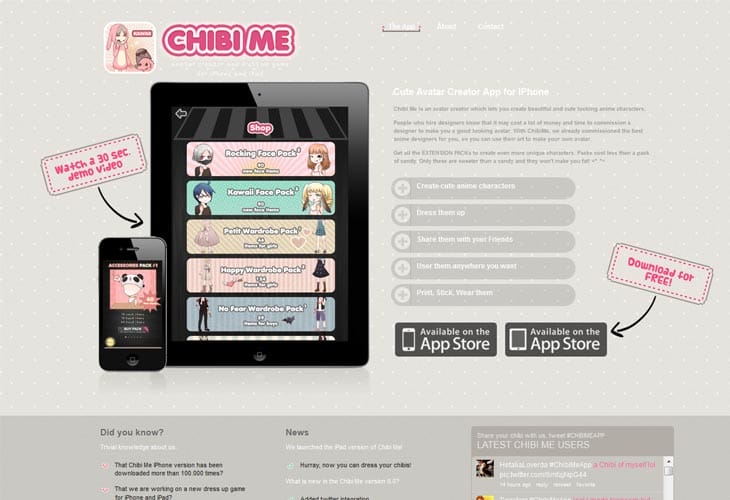 Chibi Me is a cute avatar creator! Create beautiful and cute looking anime, manga characters. Tokyo fashion designers use Chibi Me characters for inspiration! Cosplay or make the best fitting character that looks like you and share it on Twitter or Facebook.
pheed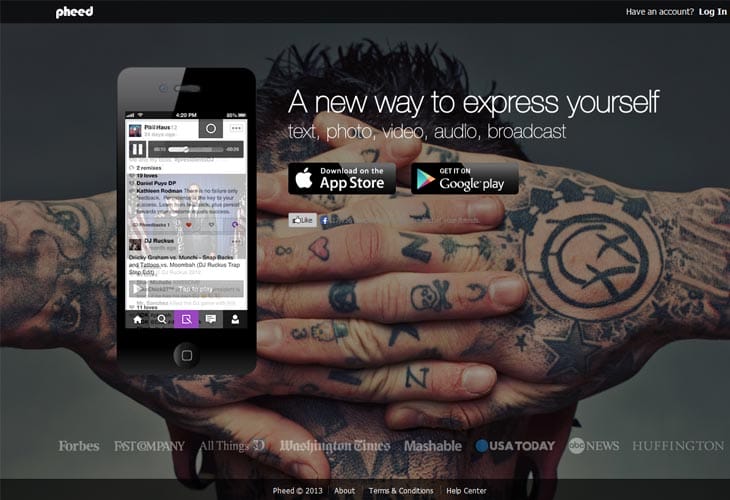 Pheed makes your social media life a lot easier and simpler by combining your favorite social features into one modern and gorgeous app. The evolution of social sharing!
WhosHere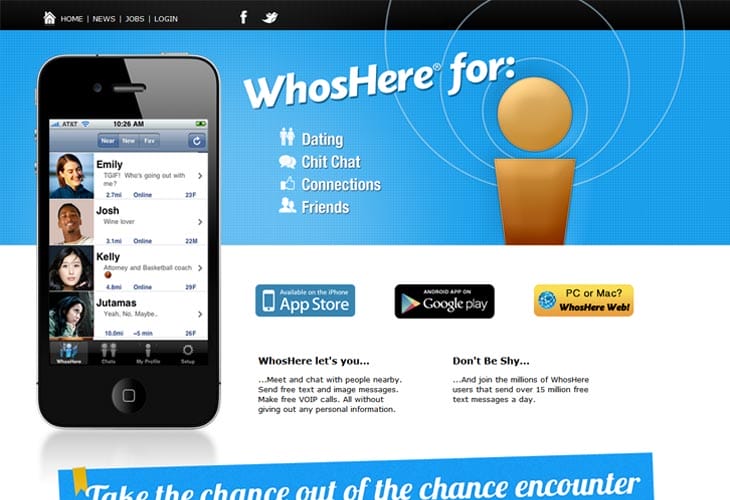 WhosHere is the world's only mobile friend finder with "Total Freedom," a cost-free, worry-free, label-free approach to location-based dating and networking.
Nimbuzz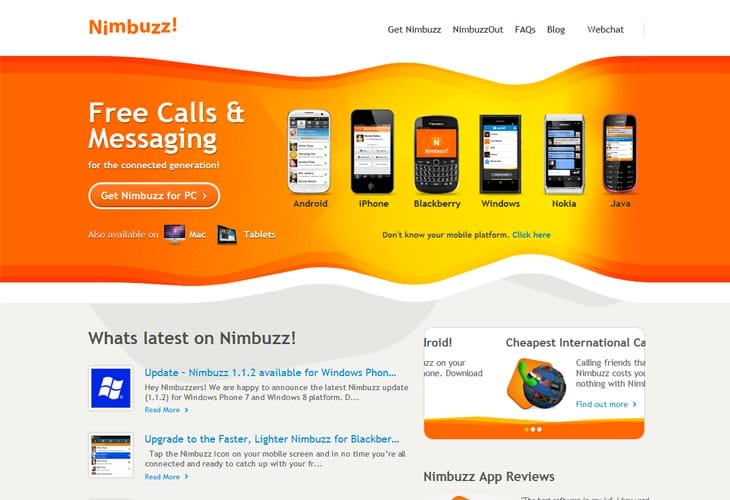 Nimbuzz Messenger combines the power of internet and smart phone messenger into one, and lets you make free video calls, voice calls, send chat messages, share files, on any mobile device across popular messengers.