100+ best Android Apps for Mobile photography
This post is a round up of 100+ best Android Apps for Mobile photography. Android mobile phones capable to capture good photos, latest android phones are loaded with great camera features to capture beautiful images. The increasing population of Smartphones lead to evolution of Mobile Phone photographic. Smart phones have opened up a new window of photographic possibilities.
The main advantage of Mobile phone photography Is spot editing. We can edit the photos real time or just after the click, this is a good advantage of Mobile phone photography compare to traditional photography. The second advantage is we can share the photos to the world with in no time. There are thousands of Android apps for mobile photography is available now.
You can find the best android Photo editing apps here to enhance your photography skills.
PicsArt – Photo Studio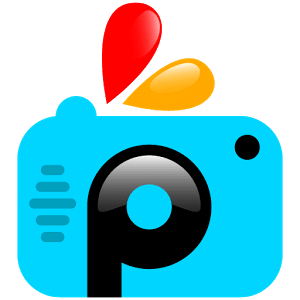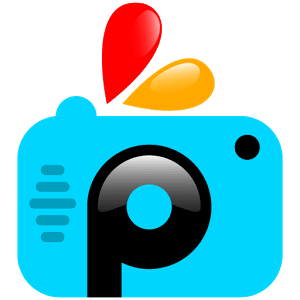 PicsArt is a free photo editor, photo grid and collage maker, drawing tool and picture art network. It is like an all-in-one collection of multiple editors: PicsArt Collage Maker allows to create amazing collages, using photo grid, free form collage maker, or using photos on backgrounds. It is one of the most powerful photo grid and free-form collage making tools on the market.
PhotoFunia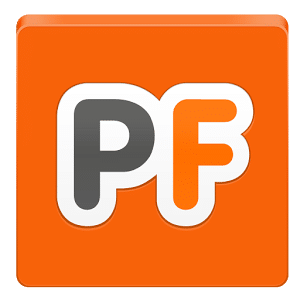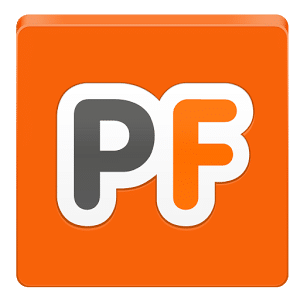 Put your face on a billboard, a stamp, or in a Warhol-like work of pop-art. Become the Mona Lisa or a bodybuilder. You get over 300 scenes to play with. You're not cutting and pasting; instead, the app "finds" the face in your photo and integrates it with the scene of your choice. All image manipulation is performed in the cloud therefore WiFi or 3G connection is required for application to work.
Photo Editor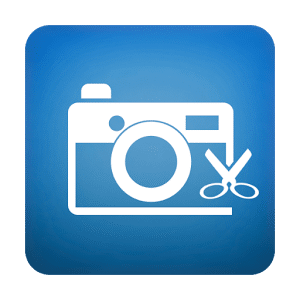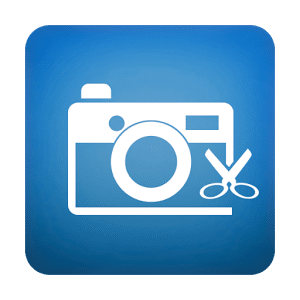 Photo Editor is a simple and easy application for photo manipulation. Adjust color, add effects, rotate, crop, resize, frame, and draw on your photos. Color adjustment options include hue, saturation, contrast, and brightness. Additionally, Photo Editor offers a large variety of effects for your photos including gamma correction, auto contrast, auto tone, blur, sharpen, oil paint, sketch, black & white high contrast, sepia, and lots more.
Photo Editor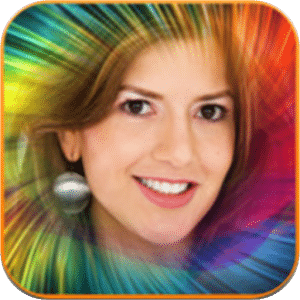 Photo Editor is a free photo editor that is worth a try. Our proprietary technology automatically identifies the face in the photo and lets you add cool photo effects and create funny face photo montages. More than 1000 high resolution photo effects about natural such as: Advertisment, Art, Cars, Celebrities, Drawings, Fashion, Frames, Gadgets, Galleries, Holidays, Kids, Love, Media, Misc, Money, Movies, Photos, Posters.
Wonder Camera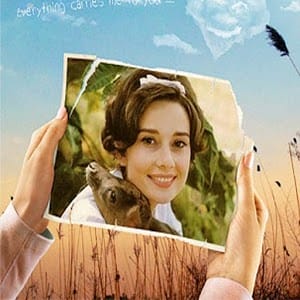 The best wink to self shot app for face slim, Skin smooth, whitening, face slim, eyes brighten, acne remove…All the beauty you wish, with just one tap! That's all! All magic is made by you and you get funny photo in seconds. There are billboards, graffity, magazines, sketchs and many other templates in our photo editor where your photo will look cool and funny, definetely.
Photo Editor by Aviary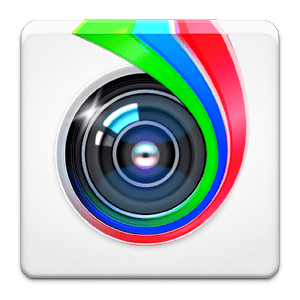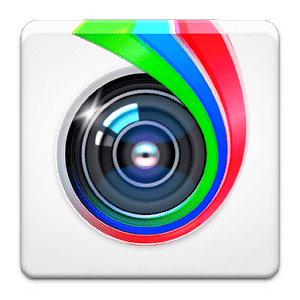 Aviary is a powerful photo editor which we created because we wanted a quick and easy way to edit our photos on the go with no fuss. We've included all the tools you need, in a super intuitive interface so you can get right to editing.
Photo Grid – Collage Maker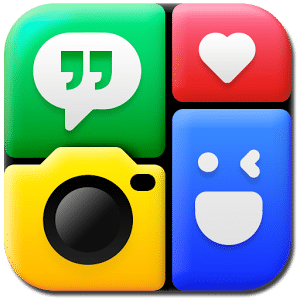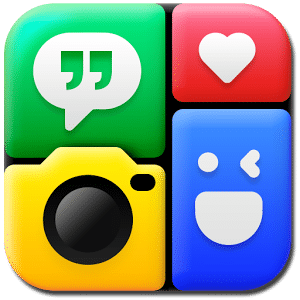 Photo Grid is free and makes sharing pics and collages easy. Instantly and easily create collages, wallpaper and photo albums. Edit pictures in our photo lab and share on Instagram and other places with Photo Grid. This collage maker is incredibly easy to use, try it and see for yourself. 100% free and fully loaded.
LINE camera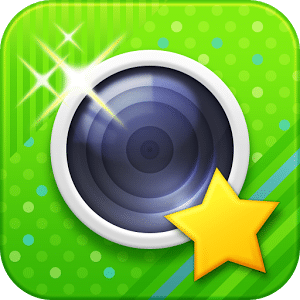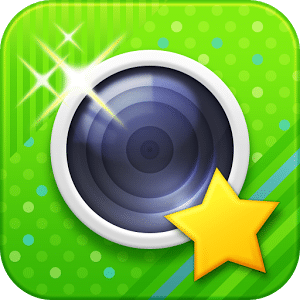 The number 1 app in the camera category of Google Play in 17 countries, including Spain, Japan, Thailand, Taiwan, Hong Kong, Singapore, Iceland, Latvia, Estonia, Cyprus, Luxembourg, Nicaragua, Kenya, Ghana, Cote d'Ivoire, Cameroon and Senegal! With "LINE camera" you can decorate all your photos easily! This free app lets you have fun with cute and hilarious designs! Of course, we have included the usual popular characters, from the LINE app for you to use with your photos easily.
Pixlr Express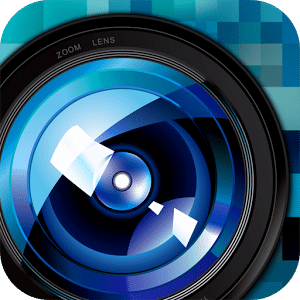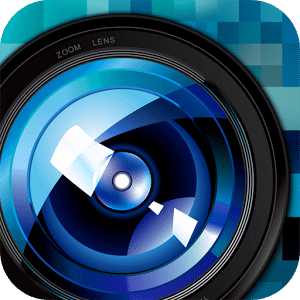 Pixlr Express is a fun and free photo editor that lets you quickly crop, re-size, and fix any picture, remove red-eye, and whiten teeth. Then choose from more than 600 effects, overlays, and borders to personalize any image—all for free. From the makers of Pixlr-o-matic, Pixlr Express will make you look like a pro, even if you've never edited a photo before.
Cymera – Camera & Photo Editor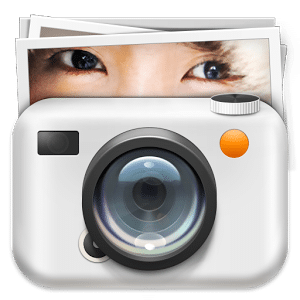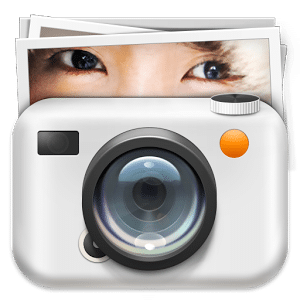 Cymera is simply the best camera application for portraits. It has everything you need in a camera and photo editor to help you capture and create photos worth awards. It offers a huge variety of lenses and shooting modes, hand-picked filters and the best beauty effects, run through our own face detection technology. All of this plus more than 800 decoration options and the most amazing collage effects.
Adobe Photoshop Express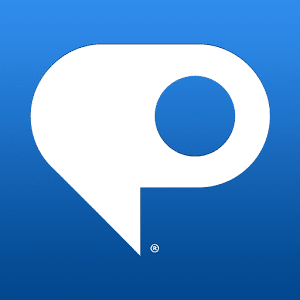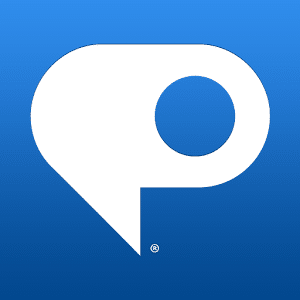 Edit and share photos virtually anywhere. Touch to crop, rotate, adjust color, and add artistic effects. Quickly share with family and friends. Requires SD card. By downloading you agree to the Terms of Use at www.photoshop.com/misc/terms.html
Photo Editor for Android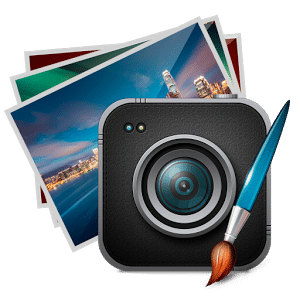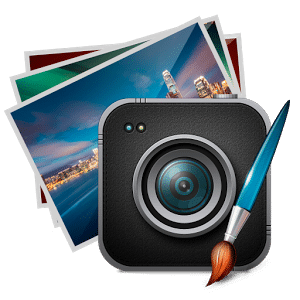 Photo Editor for Android is a simple and free image editor. With this application, users can turn their mobile device into a small studio for editing photos.
Pho.to Lab – fun photo editor!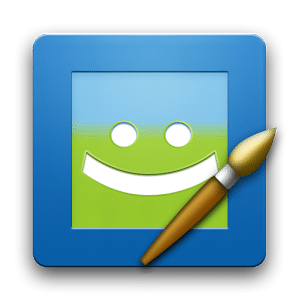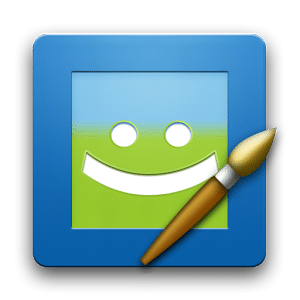 Pho.to Lab boasts one of the vastest collections of stylish and funny photo effects: more than 500 effects to date! Fantastic face photo montages, photo frames, animated effects and photo filters are here for you to enjoy. Make your image look creative in seconds and set it as a contact icon, a wallpaper, send a signed virtual postcard to a friend or share it to any social network.
Sketch Guru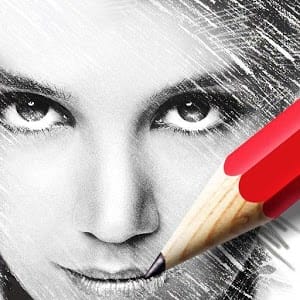 Facebook and Flickr online albums supported now! You can import your social photos seamlessly in Sketch guru. Sketch Guru is a professional app to make you an artist by creating pencil sketch of your photos. Pick a picture from your gallery or capture one from your camera to generate the sketch.
PicSay – Photo Editor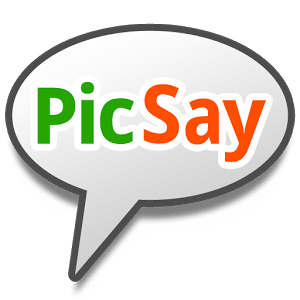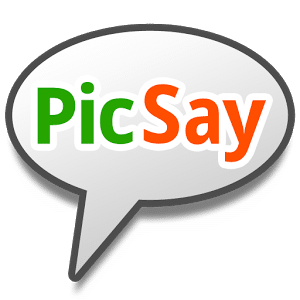 The fun award winning photo editor. Color-correct your pictures and add word balloons, titles, graphics, and effects like distortion. All in a fun, intuitive, and easy-to-use interface. This is the free Lite edition, buy PicSay Pro and get a host of extra tools, special effects, styles, stickers, and much more.
Camera360 Ultimate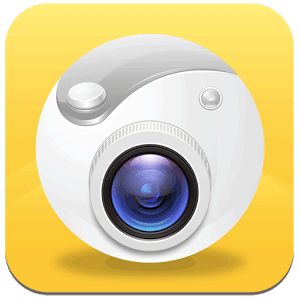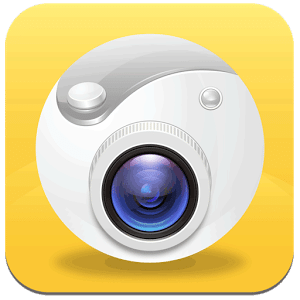 Camera360 has become the most popular mobile camera app in the world. Together with HelloCamera, Movie360, and Pink360, Camera360 provides a comprehensive suite of professional yet fun mobile photography options.
Photo Art Studio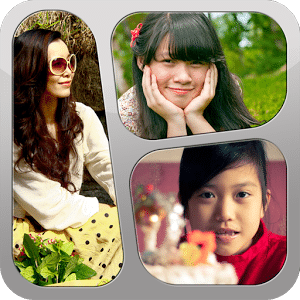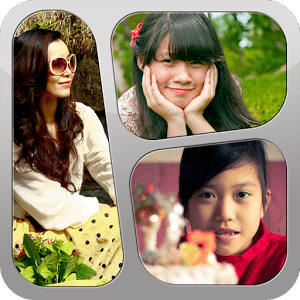 Photo Art Studio is a software that comes packed with some elements that you need to create greeting cards, collages, and others. Now, you can edit the photograph by adjusting its brightness (contrast and saturation), tint (hue and lightness), balance (cyan, magenta, yellow), as well as rotate or crop it.
Magisto Video Editor & Maker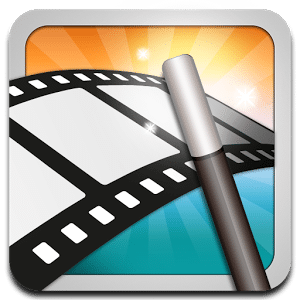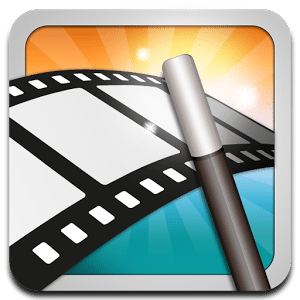 Magisto Video Editor & Maker automatically turns your video clips and pictures into beautifully edited movies, complete with your choice of music, cool graphics, and effects, in just a few magical minutes! Magisto has millions of users, has been featured twice on the Google Play homepage in 129 countries, and best of all, it is free to download!
Image Effects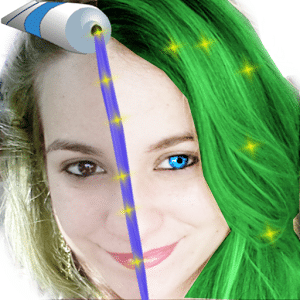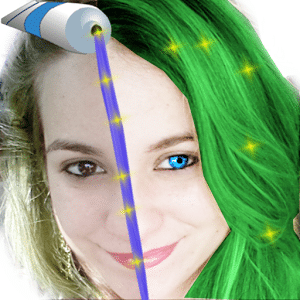 Create funny images from your photo gallery. Fool your friends by manipulating montages and changing the original photo. Creating collages from your photos from camera. You can save the new image as picture and share it via Facebook, Twitter, email, etc.
Photo Studio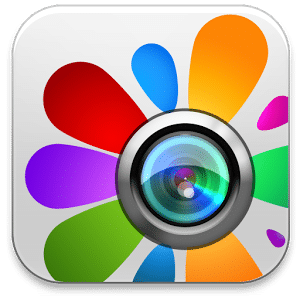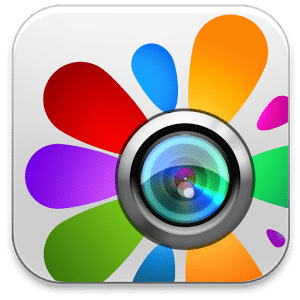 Photo Studio for Android® is utilized by both amateur and professional photographers who seek simple, but powerful image processing on-the-go. Users can turn their devices into a fantastic photo editing studio.
Photo editor, effects & frames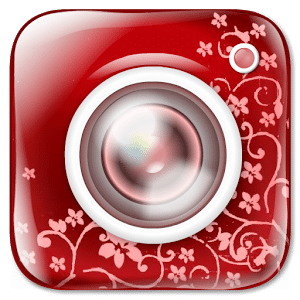 Bliss Camera photo editor, effects & frames is a free, fun and easy way to create and share beautiful photos that'll surprise your friends and family. Bliss Camera Photo editor, effects & frames free app is: android photo gallery, advanced camera, photo portrait editor, Facebook photo uploader and your photo feed.
QuickPic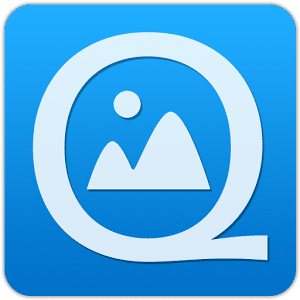 The best photo gallery and picture browser & viewer in Android, more quick and clear, just as millions of users say!
Funny Camera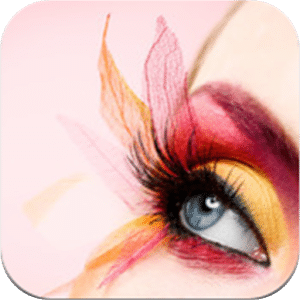 Funny Camera — funny photo generator in your pocket! Funny Camera has more than 8000 awesome effects for your photos to easily create:Fantastic face photo montages, photo frames, animated effects, photo filters and artistic effects are here for your enjoyment!
PhotoWonder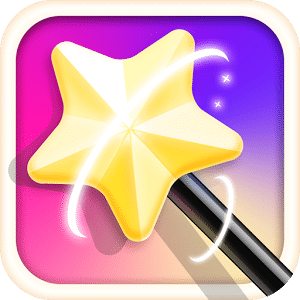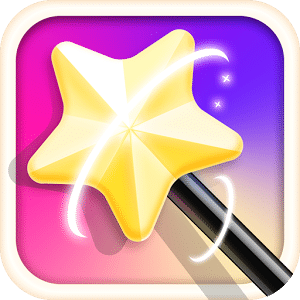 The best App award in Google Play! Among the top five in photo and video apps in Google Play in 20 countries and regions. PhotoWonder is a magic photo makeover, cool and easy to take, beautify and share gorgeous photos on your phone.
Image Editor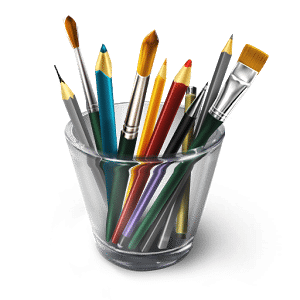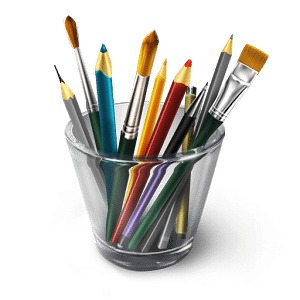 This app is a powerful image editor designed to be the Android alternative for Windows's Photoshop or Gimp. It supports multiple projects/tabs, multiple layers and even actions. There is also the popular Image 2 Wallpaper function to quickly set photo as wallpaper, and it can be used just as an image viewer, photo editor or icon editor.
Pixlr-o-matic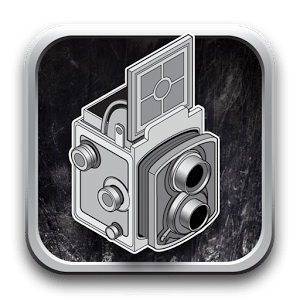 You can add fun retro effects to your photos in a snap and transform your photos into cool looking vintage images. Editing is as easy as one, two, three with Pixlr-o-matic to add effects, overlays and borders. So many options to choose from, there are more than 5,000,000 possible finishes to make your photos look spectacular!
Pic Collage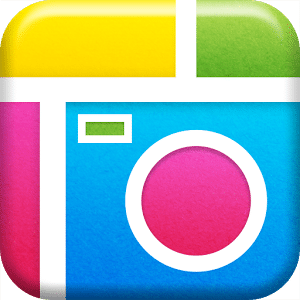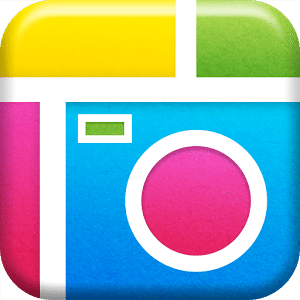 PicCollage lets you instantly arrange your photos into frames – or get creative with freeform collages, cutouts, filters, borders, stickers, and text. Your friends will be amazed with what you can create. It's like photoshop with your fingers!
Funny Camera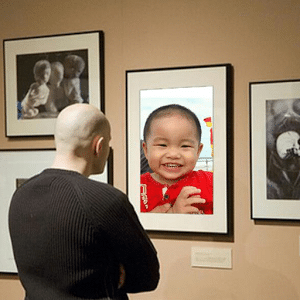 "Funny Camera" is a collection of more than 80 funny photo frames for you to decorating your photos. This app has the same function as the Funny Photo Frames, Funny Photos,…
Insta Hoarding Frames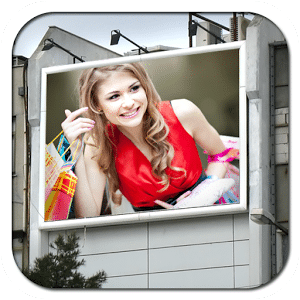 In that you can adjust photo in frame. If you want save and share photo in social networks like Gmail and Face book etc.. In order to keep the app 100% free, you will receive the following – Search shortcut icon on your home screen, Search shortcut on your bookmarks and browser homepage. This will help us bring you more cool apps like this in the future. You can delete the search shortcuts easily (Drag & Drop to the garbage), this will not affect the application in any way.
Natural Photo Frames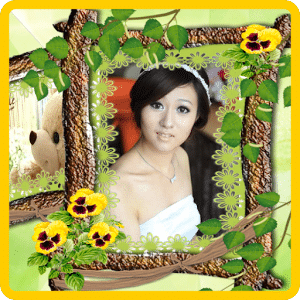 More than 200 high resolution frames about natural such as: animals, flowers, forest, tree, insect…frames. More than 1 photo in 1 frame, Download more frames easily, Share photo via facebook, twitter, bluetooth… easily.
Photo Art – Color Effects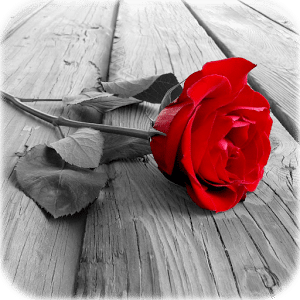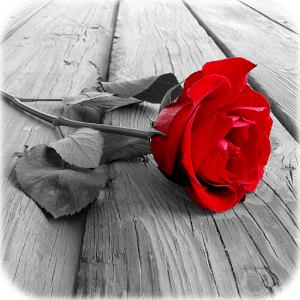 Create art photos fast and easily! Color the picture with your fingers or apply several effects. Color your old black&white photos. Everyone can be an artist!- 32 effects (sepia, grayscale, black&white, tint, colorize, pixelize, mosaic, pencil sketch, posterize, solarize, brightness/contrast, exposure, negative, thermal, heatmap, saturate, sharpen, blur, spread, noise, dilate, erode, smear cross, smear lines, smear circles, smear squares, edge detect, emboss, laplace, sobel, solid color, flip) and more coming soon
Lovely Photo Frames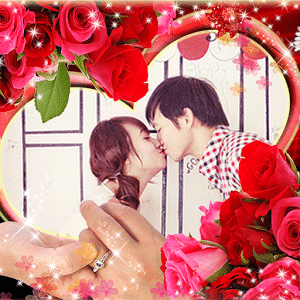 "Lovely Photo Frames" is a collection of more than 100 lovely photo frames for you to decorating your lovely photos. It has the same function as the Love Photo Frames, Wedding Photo Frames and other apps.
Camera MX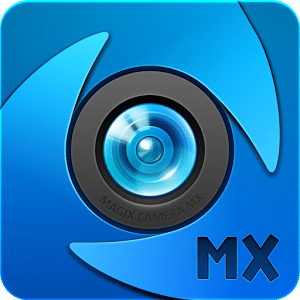 Get creative with your camera – combine effects and photo frames live in the camera. Optimize and edit your best photos and share them with friends on Flickr, Facebook and Twitter. Add an extra something to your photos by presenting them in animated photo slideshows with your favorite music.
Photo Effects Pro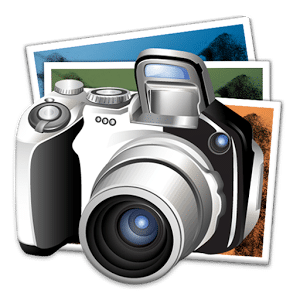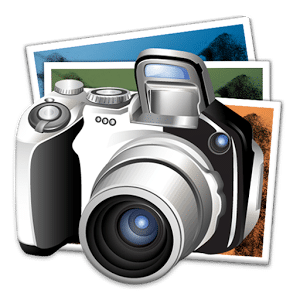 Photo Effects Pro (Enjoy Photo) is a easy and fun way to enhance your personal photos. It makes your photos beautiful with easy and powerful editing tools. Lots of filters and effects, easy to use, share via Facebook, Twitter and many more. It takes no time at all to make good photos look great.
PIP Camera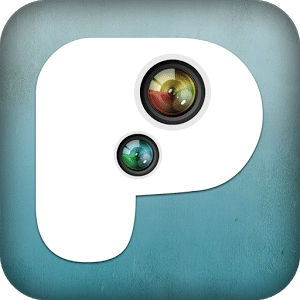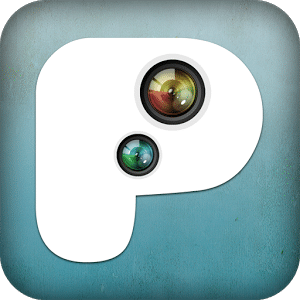 PIP Camera is the best companion for self-snapshots! Make your photos extra fun with creative shots! PIP Camera is a spinoff of FotoRus' popular Pic-in-Pic mode, and it is more powerful and more fun with the addition of the new PIP Frames mode! PIP Classic mode inherits FotoRus' original materials, but now you can export your creation at 960×960!
Beach Live Wallpaper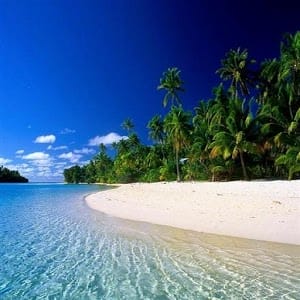 Beach Live: Finally! Real Waves, Real Beach, real interaction! Really there in Paradise! The best beach live wallpaper! Enjoy the sunny beach, feel free, relax, send a postcard to your friends, discover this most beautiful place. Feel the clear blue water playing round your feet, the warm white sand between your toes, the wind in the palm trees, the happiness of this amazing spot. Your very own peaceful sunny world of holiday and beauty!
Photo Sketch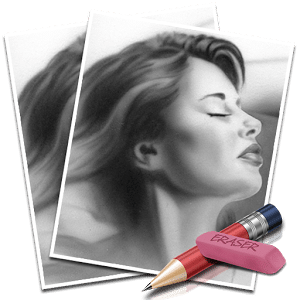 Give your photos a new look by creating their sketches and impress your wife, husband, partner, girlfriend or boyfriend or just a friend by showing them these sketches
Photo Effects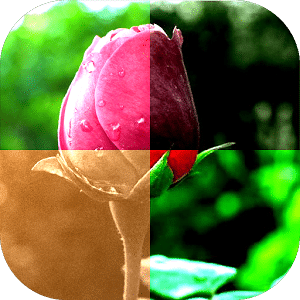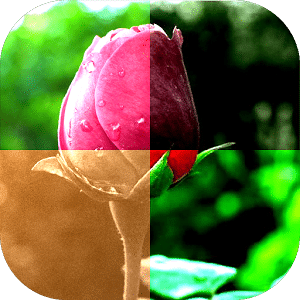 This is a photo effects app! With this image editor photo editing has become a real art: you can localize the applied photo effect with a touch of your finger! What is more, it is multifunctional: you can crop and resize an image and you can apply as many picture effects as you want simultaneously.This photo editor, which is practically as functional as Photoshop, will provide your image with cool photo effects of your dreams.
Mobile Hidden Camera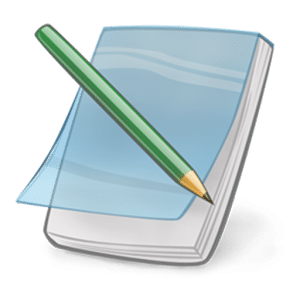 Spy camera for SUPER SAFE stealth shooting and video recording, even right in front of other people! MHC is the only spy camera app that guarantees your safety while spy shooting with a host of stealthy and protection features.
Pencil Sketch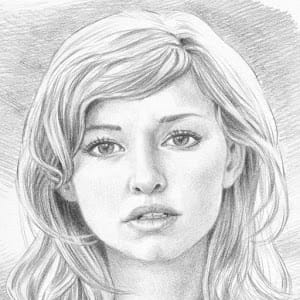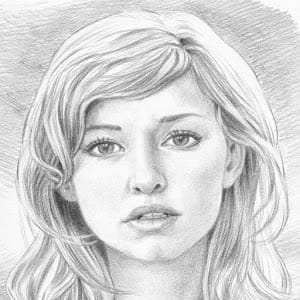 An easy-to-use app to make you an artist by creating pencil sketch of your photos. You can pick a picture from your gallery or capture one from your camera to generate the sketch. Both black-white and color sketch results can be easily created by JUST one button click. There are two styles included in the app: "Sketch" and "Doodle".
Splash Color Effects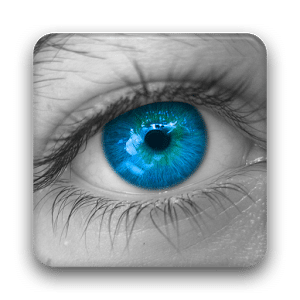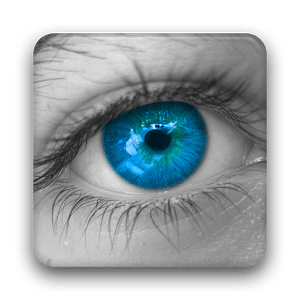 Splash Color Effects allows to recolor images and apply cool effects to them. You can select an image, turn it to gray (or sepia, ..) and bring the color back with your fingers.
Camera ZOOM Free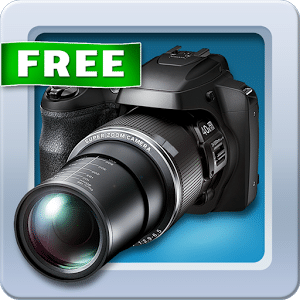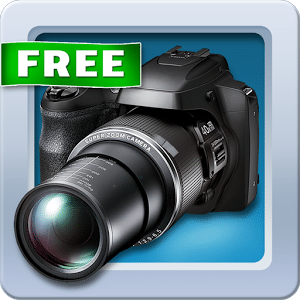 Now you can easily super-zoom (This version is limited to 3x zoom, you can use 30x zoom only on Full Version) using your Android device. Just reverse-pinch/pinch to zoom in or out, use the special buttons and easily take a great photo of the zoomed picture.
Pixable: Your Photo Inbox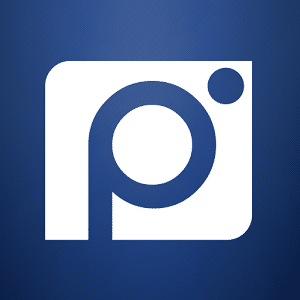 Pixable ranks and sorts your friends' shared photos based on popularity and your connections, giving you a personalized viewing experience. Flip through feeds like Top Photos of the Day, New Profile Pics, Most Recent Photos, Top Flickr Photos and more.
Zoom Camera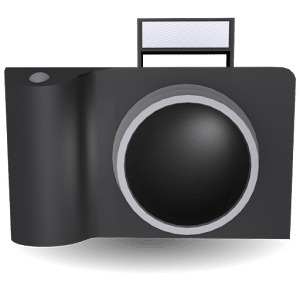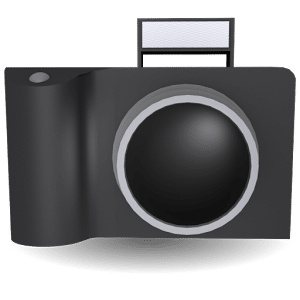 Zoom Camera will let you take the best photographs and videos, taking maximum advantage of your cellphone or tablet. With Zoom Camera you can choose between 15 different capture scene modes.
Burst Camera for PhotoShop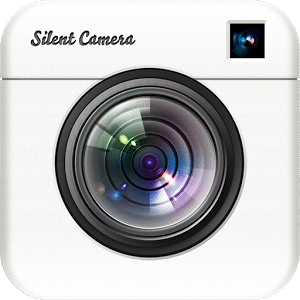 Fast and user friendly silent camera. It is the most popular free mobile photo editor with over 30,00,000 installs. Burst Camera is a Top 10 Photo App in the Korea and many other countries!
Face Changer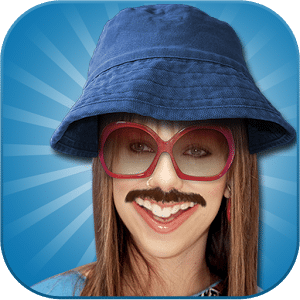 Create the craziest ever looking faces! Create funny faces from your photos, your friends' photos or celebrity pics. Morph the faces and add funny looking objects to them. Take a face and add beards, glasses and funny hairstyles.
Photo Collages Camera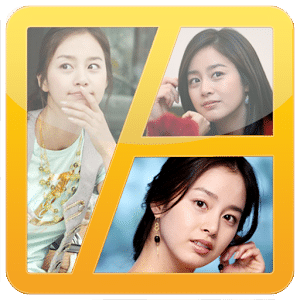 "Photo Collages Camera" is an photo editing app, by which you can create collages of your photos. "Photo Collages Camera" includes a collection of about 100 collage templates. Those are not just square & polygon templates, but there are also circle templates, heart templates.
Snapseed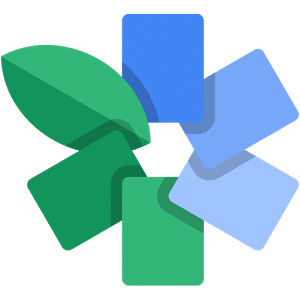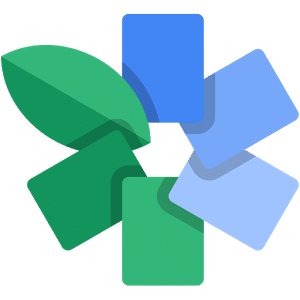 Snapseed is the only photo app you'll want to use every day. It makes any photograph extraordinary with a fun, high-quality photo experience right at your fingertips.
Photo Editor – Fotolr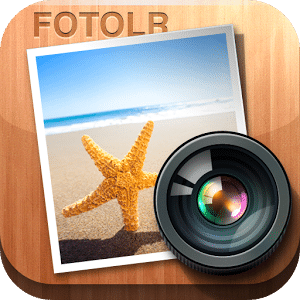 Fotolr Photo Studio (Fotolr PS) is a photo processing App which has many powerful and useful functions. This software includes 22 functions that are often used in image processing, and has almost all the photo editing functions and photo effects.
Gallery ICS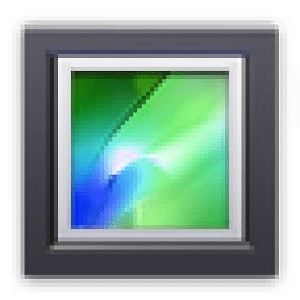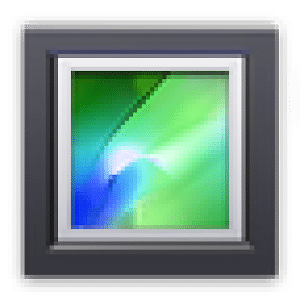 Gallery ICS is a version of the official Gallery app included on Ice Cream Sandwich (Android 4.0). Our goal is to allow any Android phone or tablet can enjoy this great gallery! We are working on improving the compatibility.
Photo Effects Pro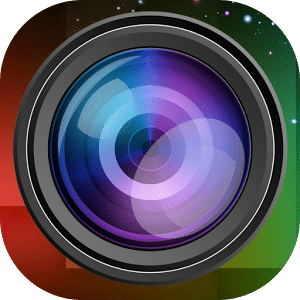 The most amazing space effects editor on your photos, and much more!If you like awesome photo effects, this app is crafted for you. This is app has the collection of best instant photo effects. You can also add the best frames, add text to photos and much more.
Beauty Camera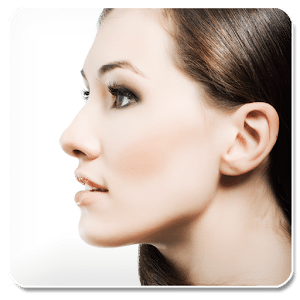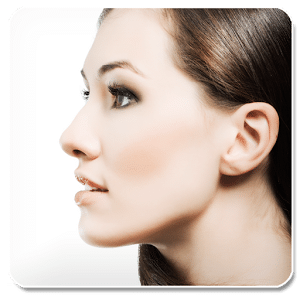 "Beauty Camera" is designed to make your photo look more beautiful. When you take photos in dark room, the face or object will not lookas beautiful as usual. BeautyCamera helps solve the problem. You can not only adjust the brightness but also tonal and detail of the photo. With the app you can also smooth the skin, remove spot on the face.
Secret Video Recorder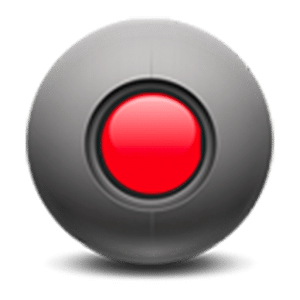 Secret spy video recorder. No camera shutter sound. No preview. One touch recording. HD video. Turn screen off and continue recording. Make and receive phone calls during recording. Many features. Rated 5-stars by CNET.
Flickr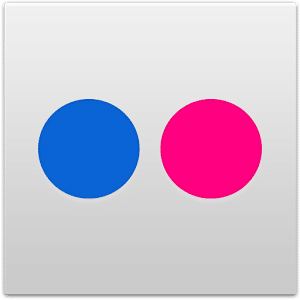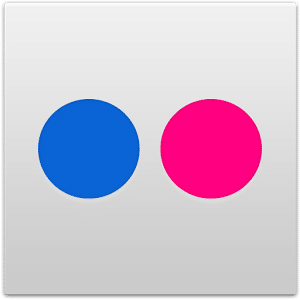 Flickr lets you share your photos in brilliant, full resolution from anywhere to any device and anyone. Biggr: Others measure in gigabytes. Flickr guarantees up to 1000x that: a terabyte of space. That's 500,000 photos* to share and enjoy in their beautiful, original quality.
MIX Images…"Photo and me"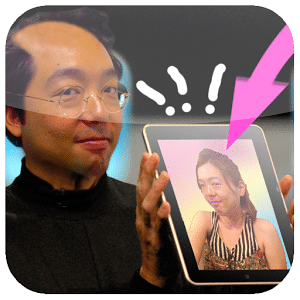 Let's share your funny photo at Cloud Gallery. You can view funny pictures other users around the world have created. The photo If you like apart with a 'like'. You can share the mixed photo via facebook or twitter.
Photo Editor New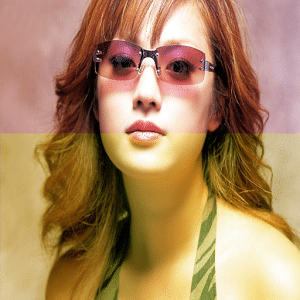 Photo Editor New is editing your photo's very good look your photos.
AfterFocus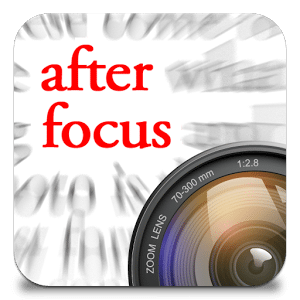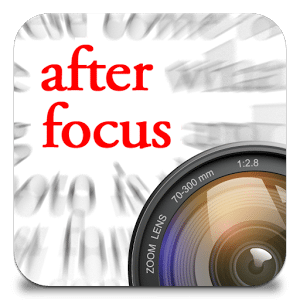 With AfterFocus, you can create DSLR-style background blurred photo by simply selecting focus area. Also, various filter effects offer you to create the most natural and realistic photo.
Funny Photo Effects & Stickers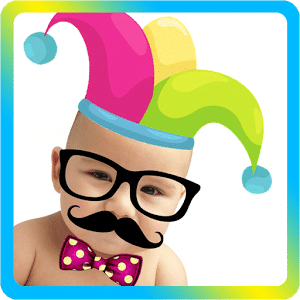 Make photos look funny! Take a photo, Add effects & stikers, Share via Facebook, Instagram, sms, etc.
Photo Gallery (Fish Bowl)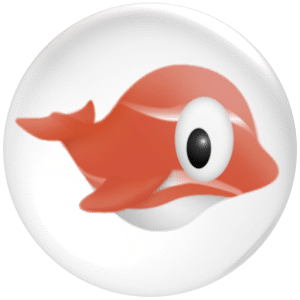 An Award-winning Photo & Video Organizer with many powerful & original features integrated into 1 beautiful, easy-to-use App. You can use it to organize, share, edit, and lock your private pictures & videos taken with your device or copied from a computer or digital camera. You can also use it to play slideshow, set wallpaper and compare multiple photos.
Photo Sketch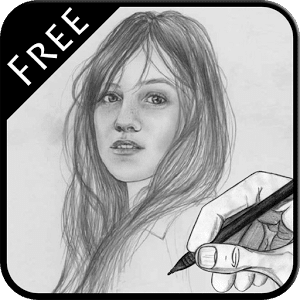 Photo Sketch converts any photo into an art of drawing with pencil. Simple and intuitive UI and gives best pencil effect result in just few seconds. Simply take a new picture with your camera or pick a photo from Gallery and create a neat and wonderful photo pencil sketch.
BeFunky Photo Editor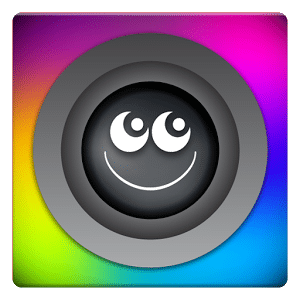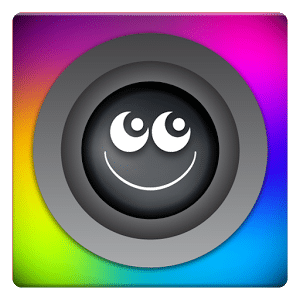 One of the most popular photo editors just got even better! BeFunky is the app that leaves all creative control with YOU while keeping everything super easy to use. It has TONS of effects you won't find anywhere else, and now you can even add text to your pictures! Stack an UNLIMITED number of effects and edits to create a look that's as unique as you are, or use one of the many we built just for you!
Retro Photo Camera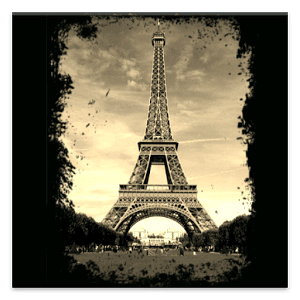 Create Retro Photo effects using the Retro Photo Camera from photos that are in your phone, new photo from Camera, Facebook. Create the photo's and share them with your friends and family on facebook, twitter and other photo sharing and photo editing applications.
Photo Collage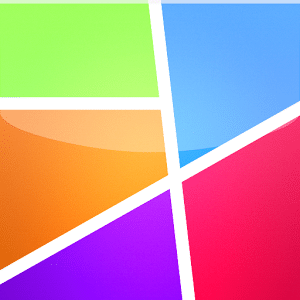 Photos Wall is designed for the users who like taking photos. It has powerful functions and it is very easy to use. You can use this app to merge lots of photos into one photo through a very simple operation.
Face Switch – Swap & Morph!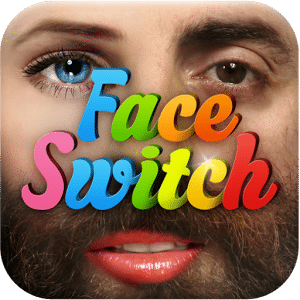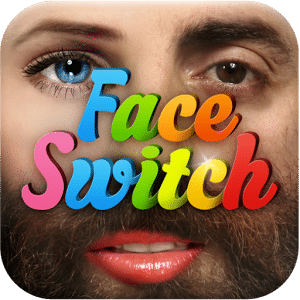 Swap and morph any two faces you want in seconds! Download Face Switch to see what you and your partner's child might look like, check out yourself with a new haircut, or just mash together random faces into a mix of the two for hilariously entertaining results today!
Color Touch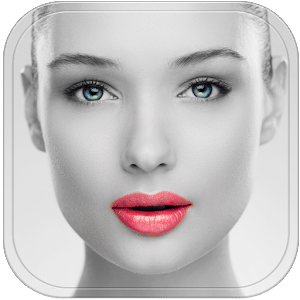 Now create stunning artwork from your photos by removing or changing colors! Its so easy to become an artist and amaze your friends. Color Touch Effects allows you to Recolor images and apply cool effects to them
Insta Pic Frames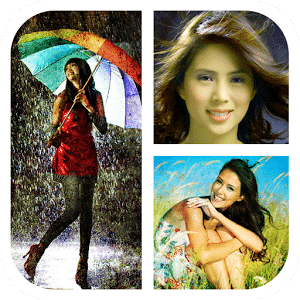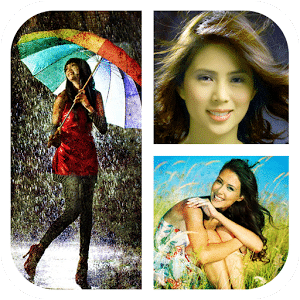 Use Insta photo frames to frame your photos and post to instagram. It helps you to combine multiple photos in to amazing looking fame/shells/collage. You can apply awesome photo effects using this app and it supports plenty of effects.
Easy Photo Editor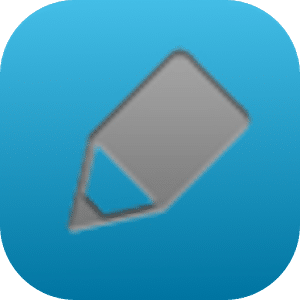 Easy Photo Editor gives you easy access to photo editing features right on your phone. Easy Photo Editor saves your edited photos in FULL HIRES RESOLUTION!
FxCamera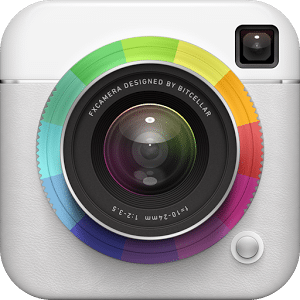 FxCamera is a free, easy and creative camera app. With over 30 filters to choose from, we will assure you that every photo will turn out to be your favorite. All of your photos taken can be shared amongst your friends and can you can interact with people all over the world!
PhotoSafe – Gallery Photo Hide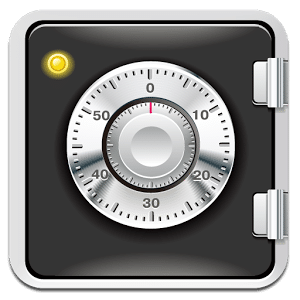 Trying to protect and lock your private data? Trying to lock your photos and videos in security place? Worried about data security when lost your Android phone or somebody looked at your phone? Then Check this security application out, Photo Safe! Store your gallery medias in vault, protect your personal images and movies safe! This is your gallery protector, Lock your Gallery!
Pudding Camera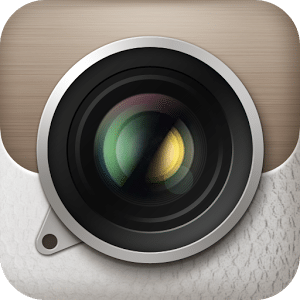 Pudding Camera's 9 Quality Cameras and 8 Beautiful Films – with various aspect ratios, Multi-frame shots, Fish-eye and toy camera effects – will enable anyone to produce gorgeous photography with DSLR quality.
Perfect365: Best Face Makeup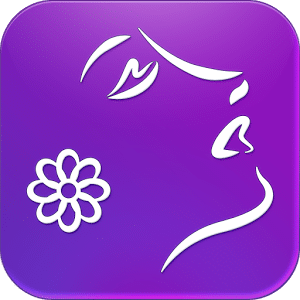 Apply a natural touch-up or a sizzling makeover to your face with amazing results. Perfect365 is a one-of-a-kind portrait app that allows anyone to easily select trendy makeover styles or fine-tune every detail of their face to get perfect portraits. It's fun. It's easy. You'll want to enhance all your party photos and share them with everyone!
Camera Magic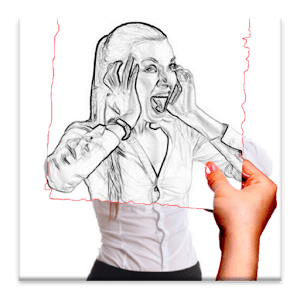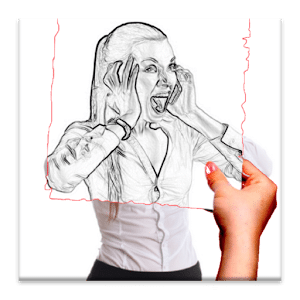 Camera Magic turns your photo's into magically looking artistic photo's with expression. Turn any photo into combination of Artistic Sketch and Photo and bring out artist in you.
Great HD Wallpapers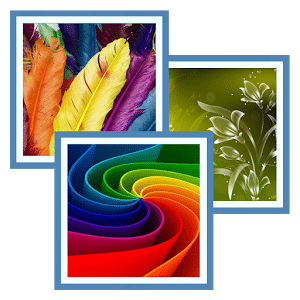 Get great HD wallpapers and backgrounds for your Android!. See wallpapers and backgrounds that will delight you, all wallpapers are optimized for Android phones. You can easily find, download or set the wallpaper which you want.
Photo Frame Free:Easy Collage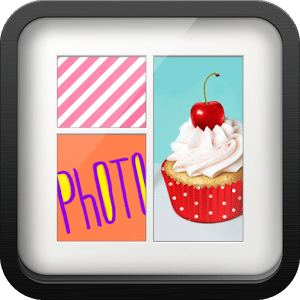 'Easy Photo Frame' helps you create beautiful photo collages, post them on Facebook, Twitter, Instagram, etc., and even share them by email and messengers in the most simple way!
Photo Booth Effects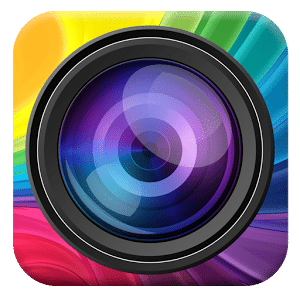 Photo Booth Effects – The most amazing space effects editor on your photos, and much more! If you like awesome photo effects, this app is crafted for you. This is app has the collection of best instant photo effects. You can also add the best frames, add text to photos and much more.
Doodle Text!™ Draw Photo SMS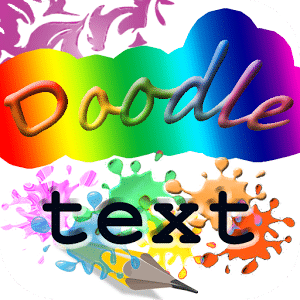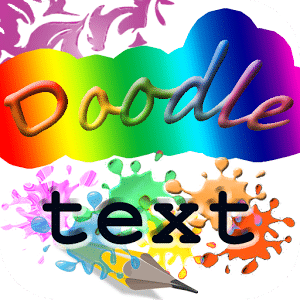 Works well with Instagram® pics, combine multiple pictures into a photo collage then Post on your Facebook® Wall! click send button, select Post to Facebook. The quickest way to send a doodle photo message, Fun Drawing effects for kids and , and unlike competitors the free version let's you send, all features are enabled! "When I'm not playing Angry Birds, I'm Doodle Texting"! -user review. It's definitely easier to doodle a word or two on photos without even looking at your phone than typing on an onscreen keyboard! VERY FAST easy to use interface!
Photo Editor Pro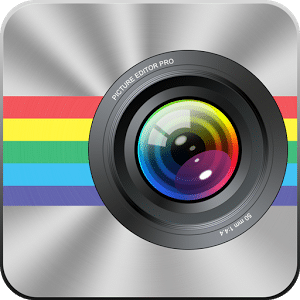 Edit photos/pics/pictures/snaps the way you like. This is the best Photo/picture Editing tool you can get on Market. And its Free !!!
360 Photo Editor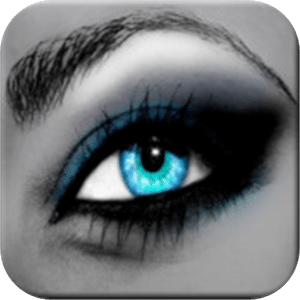 360 Photo Editor is a free photo editor that is worth a try.Our proprietary technology automatically identifies the face in the photo and lets you add cool photo effects and create funny face photo montages
3D Camera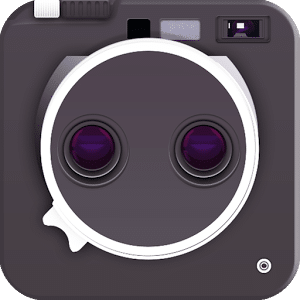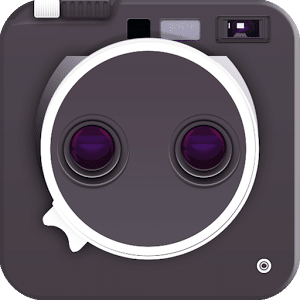 Create 3D images by using standard Android camera. You don't need any additional equipment to create awesome 3D stereo photos. 3D glasses are not required, but you can purchase them in Ebay.
HDR Camera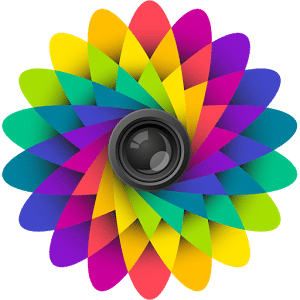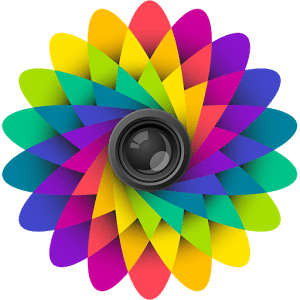 Take pictures with vivid colors and rich detail! The best High Dynamic Range camera application. 13.5 million photos a year are taken with HDR Camera!
Photo Effects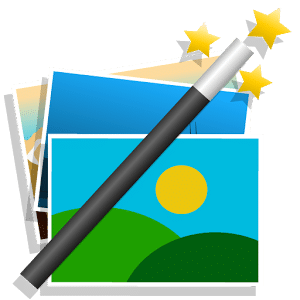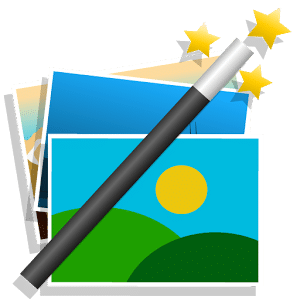 Photo Effects turns your pictures into art. Edit your photos with great photo effects, Includes Holga, Lomo, Fisheye, Thermal, Pointillize, Drawing, and more photo effects, Instant preview of all effects, chaining of multiple effects, intuitive photo editor, Unlock effects by installing more apps, or by using in-app payment, Saves history, Load photos directly from facebook or snap a photo with your camera, Share using email, twitter, facebook, etc
Picasso – Draw, Paint, Doodle!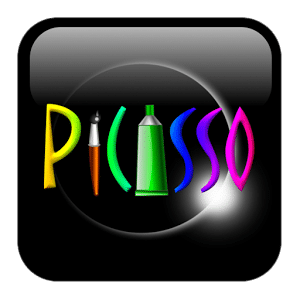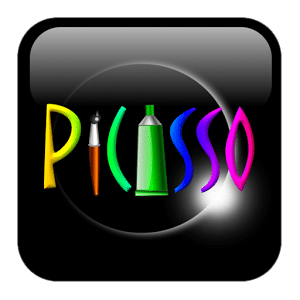 Indulge your creative side with Picasso – Draw, Paint, Doodle. Decorate your photos with hearts, smileys, and comments. Draw in a mustache. Paint a castle in the background. Or doodle your way into abstract art.
Little Photo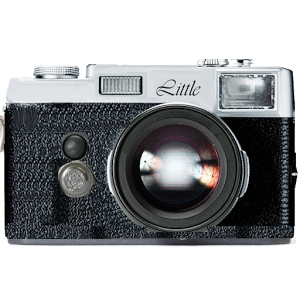 Little Photo: Add film and retouch effects to your photos. his is free. New effects will be added in updates. Over 70 effects and tools.
Bike Live Wallpaper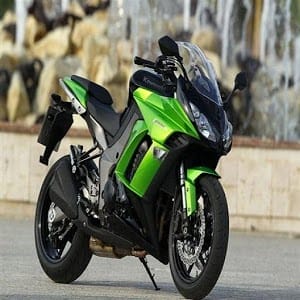 Enjoy this amazing super and heavy bikes HD live wallpaper app on your Android phones. We have included wallpapers of sports bikes,Dirst bikes.yamaka and other motor cycles. Try it and you will love it. This is a live wallpaper and not an application.These wallpapers contains Super bikes,Heavy bikes, Bikes, Motor Cycle, Dirt bikes, Sport Bikes, Yamaha, Kawasaki , ducati, and Honda. so it make the wallpaper best of all.
PhotoShake!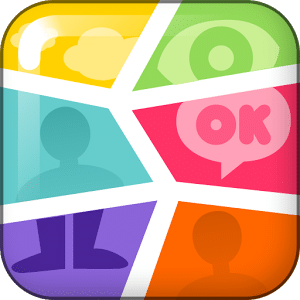 With PhotoShake, you can easily combine one or more photos to make exciting and fun new images. PhotoShake is a photo editing program that you can use to share photos with family and friends on social networking sites.
Heart Photo Frames & Stickers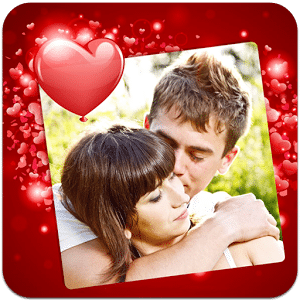 Turn any photo into beautiful picture by adding heart frames and stickers! Easily share results via Facebook, Instagram, email, sms, etc.
Pencil Sketch Free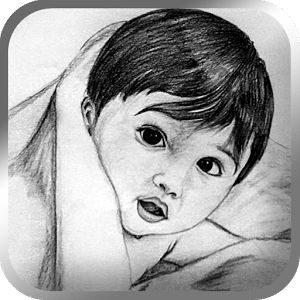 Pencil sketch is a very nice and cool app. You can give a sketchy effect to your photos instantly without pencil and paper. You can also adjust the levels as per your choice.
FotoRus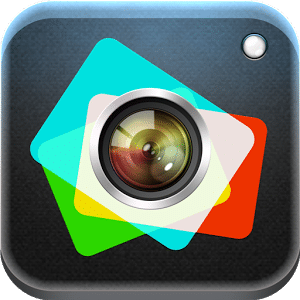 Create eye-catching and mind-bending photos with our Pic-in-Pic mode and share them with your friends! FotoRus is the coolest All-In-One photo app that features Pro Edit, Collages, Magazine-style collages, and Pic-in-Pic modes. Download it for FREE!
Color Splash FX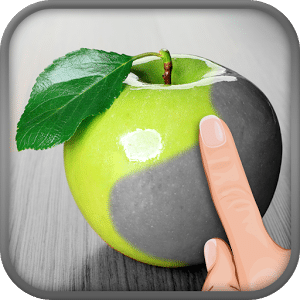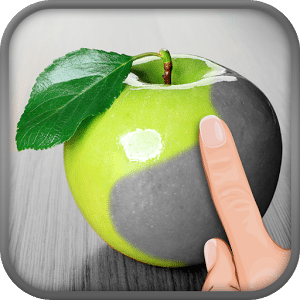 Create stunning artwork with your photos by removing or changing colors!
Night Camera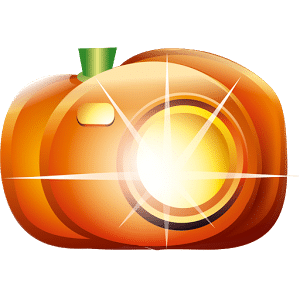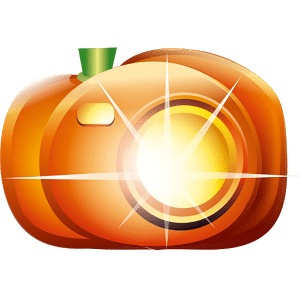 Capture high quality images in low light. Use your mobile camera everywhere, in any conditions, no matter how dark is it. Take sharp and noise free images. See the scene clearly with night vision viewfinder.
PicsArt Kaleidoscope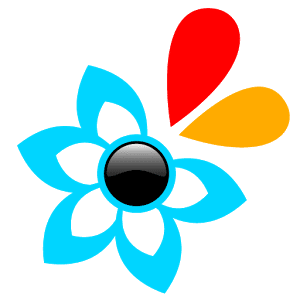 Play Amazing Kaleidoscope! Draw amazing pics with this fabulous kaleidoscope, a great way to sit back and relax. Create funny images in 3 different modes; Classic, Neon and Snowflake.
1000000 Photo Quotes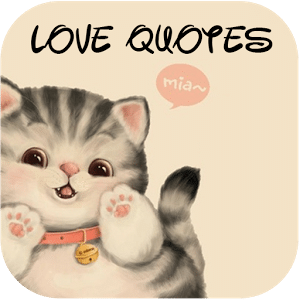 Open everyday to see many new picture quotes and to get new inspiration to fall and stay in love.
Forward them to your loved one to show that you care.
Wonder Camera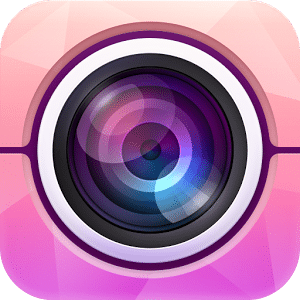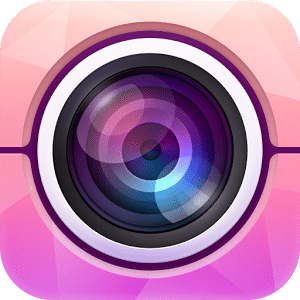 The best wink to self shot app for face slim. Skin smooth, whitening, face slim, eyes brighten, acne remove…All the beauty you wish, with just one tap!
Wonder Camera—— you are really beautiful!
Color Splash Effect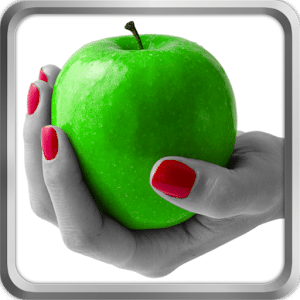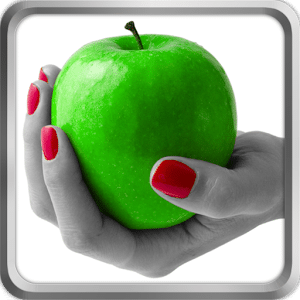 Color is a special thing… something that can make your photos artistic and vibrant. Black and white images are special in their own unique way too. So… why not combine both into one image andnow you can; with Color Splash Effect.
[High Quality] silent camera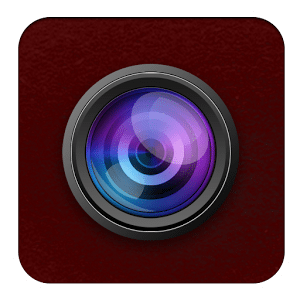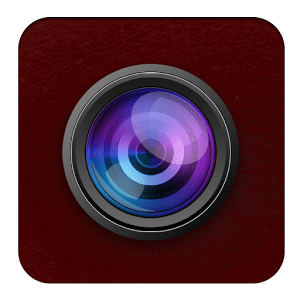 Someone says that this application is not good at high-definition camera but this is. Actually spy camera can not take great quality photos. This application is the best quality photos in spy camera.
Camera Effects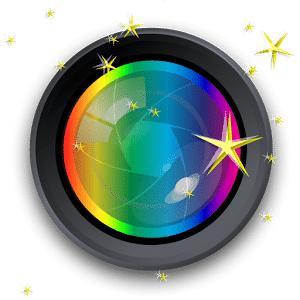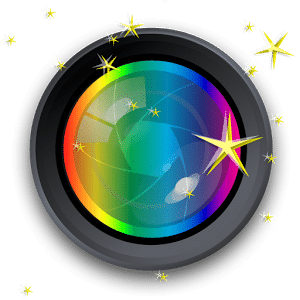 Best camera app to take great photos and add amazing effects! With this app you can snap photos and turn them into art by adding amazing photo effects.
Phonto – Text on Image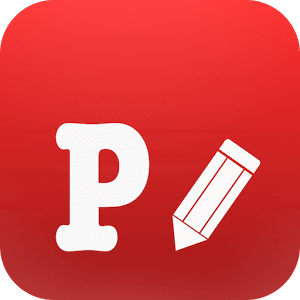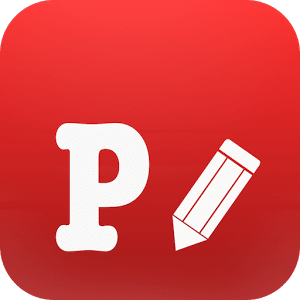 Phonto is a simple application that allows you to add text to pictures.
PicsPlay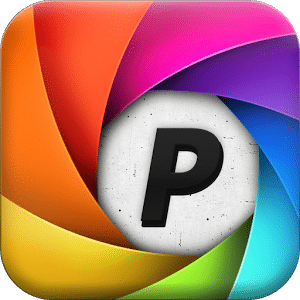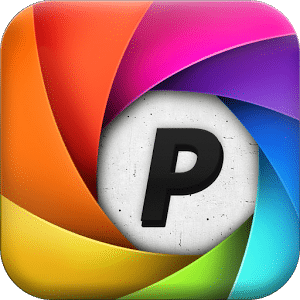 Spotlighted on Forbes as one of "Best Photo Apps For iOS And Android Tablets" by Amadou Diallo, July 3rd, 2013. More than 4 million downloads!
Paint Pro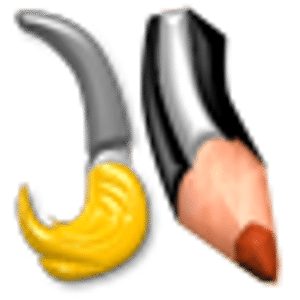 One of the best free Painting tool!!
Photo Sketch : Paper Artist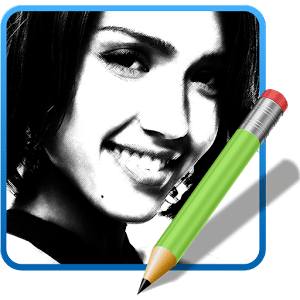 Photo Sketch brings to you an awesome collection of cartoon and pencil sketch effects, the effects you love to have on your pics. You can browse gallery of clicked photos and share on all your favorite networks, just in one-tap.
BillBoard Frames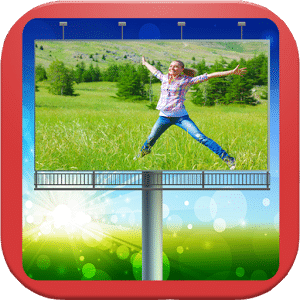 BillBoard Frames – Select your favourite Photograph and choose one of the more than 20 available picture frames and also you can apply one of the more than 10 available image effects, for making your photo to appear instantly on the bill board / Hoarding frame picture templates.
Wondershare PowerCam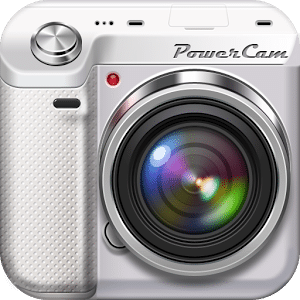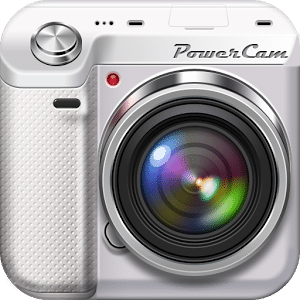 PowerCam is a powerful yet easy-to-use camera app. All the tools that you need to capture and share fantastic photos can be easily found right here in this elegant and easy-to-master Android app.