Professional Website Design Template for iPad and iPhone Application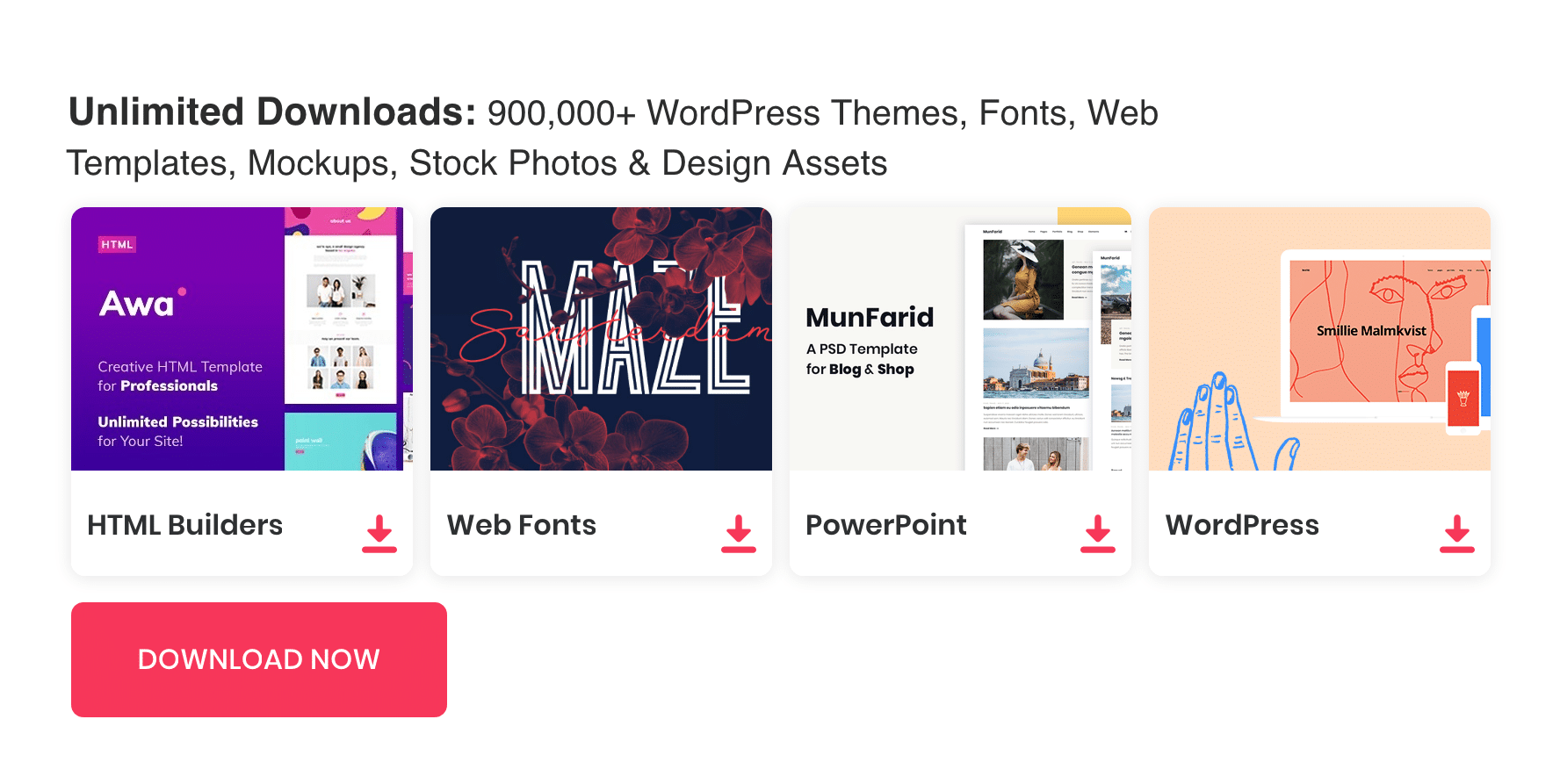 The passion of World Wide Web keep growing and growing these days. A professional website design template is an online identity of a company or of an individual involved in Internet Marketing. The task associated with the website is to represent a company, sell a company's name, attract more visitors, generate more business leads, promote more sales of a company's product and services, and ultimately, help to gain more return on investment. Poor website design is often the primary reason for a website's failure. This is because it fails to engage the user. A professional web design is one of the most critical elements to your online success.
Today we are giving away a Professional Premium Website Design Template for iPad and iPhone Application for Free. You can download the full web site template from the below link. Its is complete package, the zip file contains several inner pages and all possible elements such as Popup, Light box, buttons, form elements…. The core file is PSD and It is fully layered, you are allowed to edit/use it for your upcoming projects.
From today, as per your request we are giving away professional website design templates For free!! how about that? :). You need a professional design for your website? just drop a mail [email protected]
Dublin iPad Apps – Home Page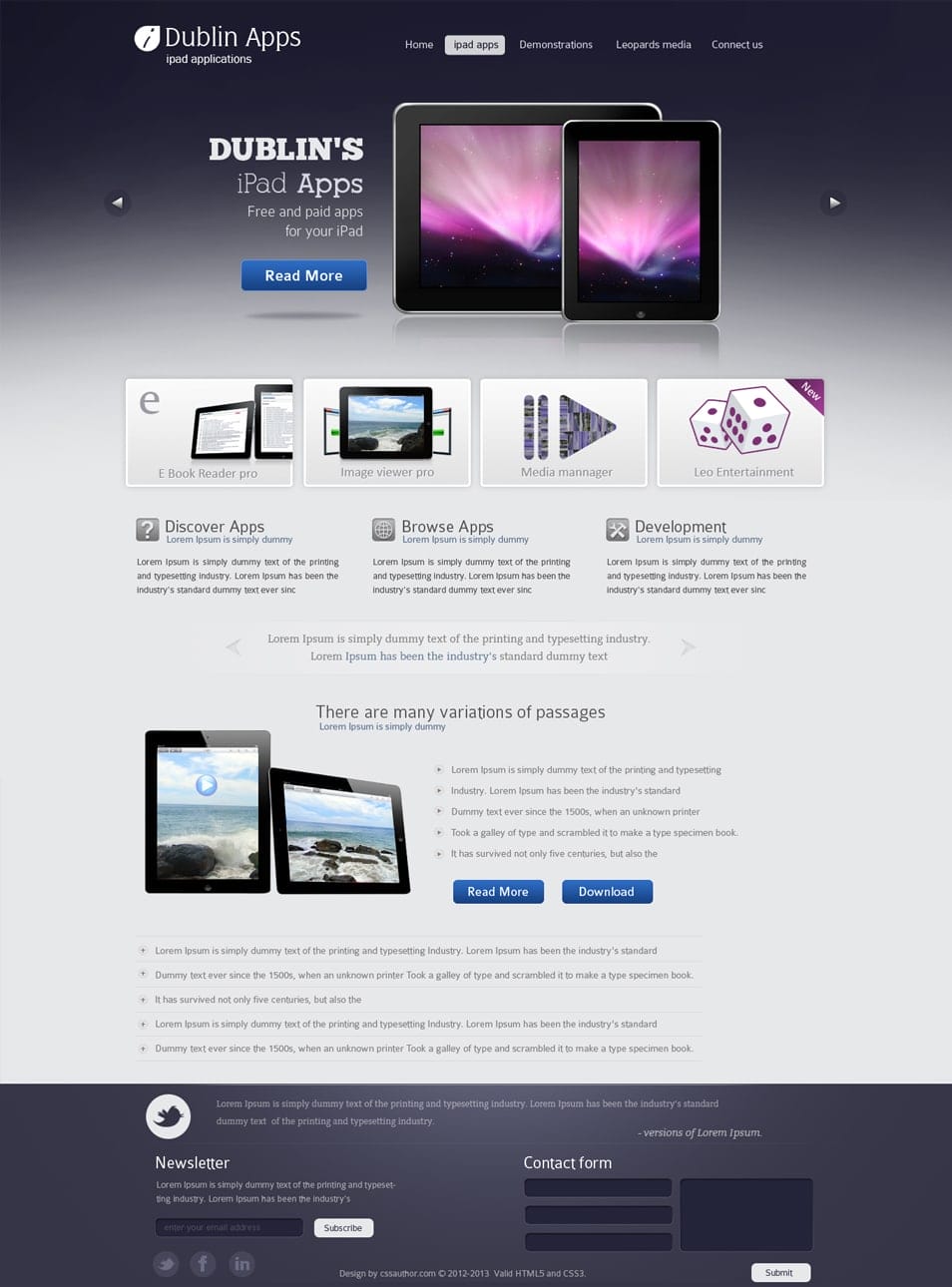 Dublin iPad Apps – Product Page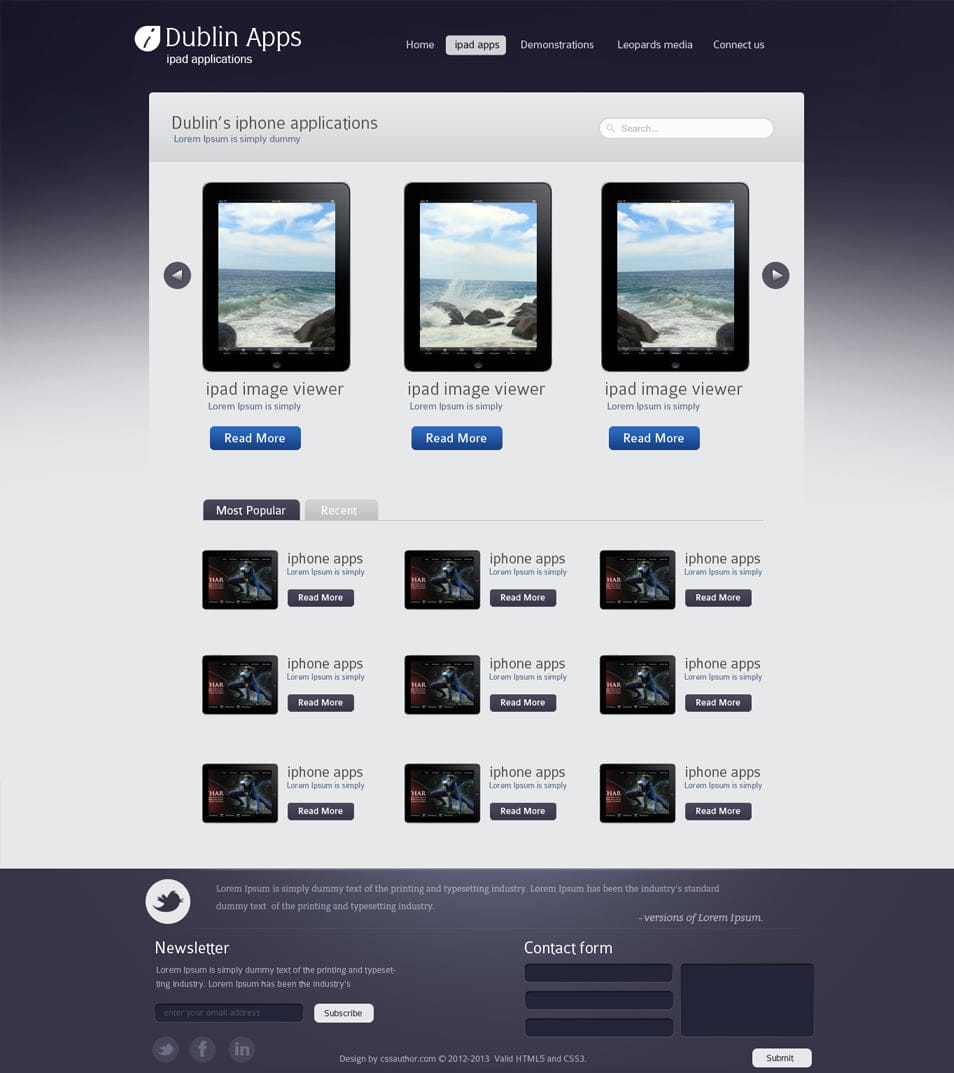 Dublin iPad Apps – Product Inner Page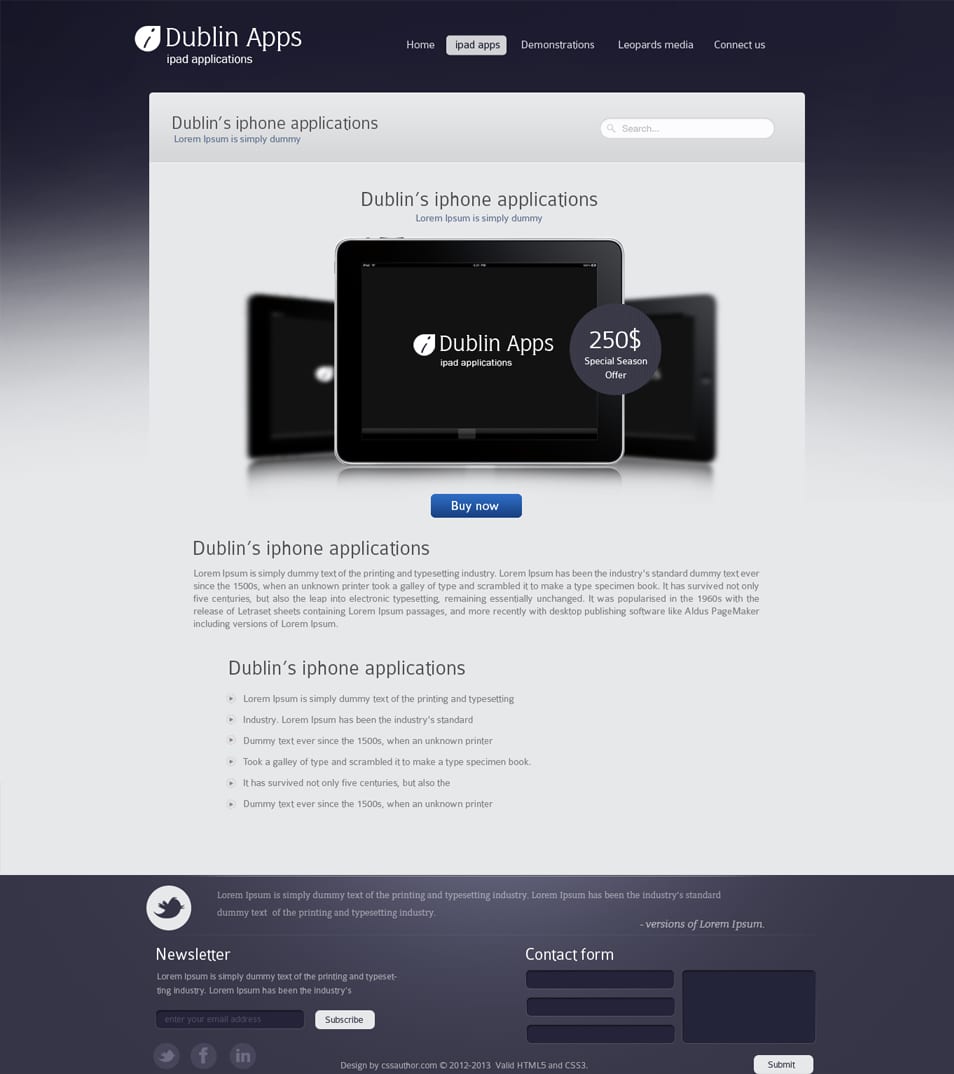 Dublin iPad Apps – Product Demo Page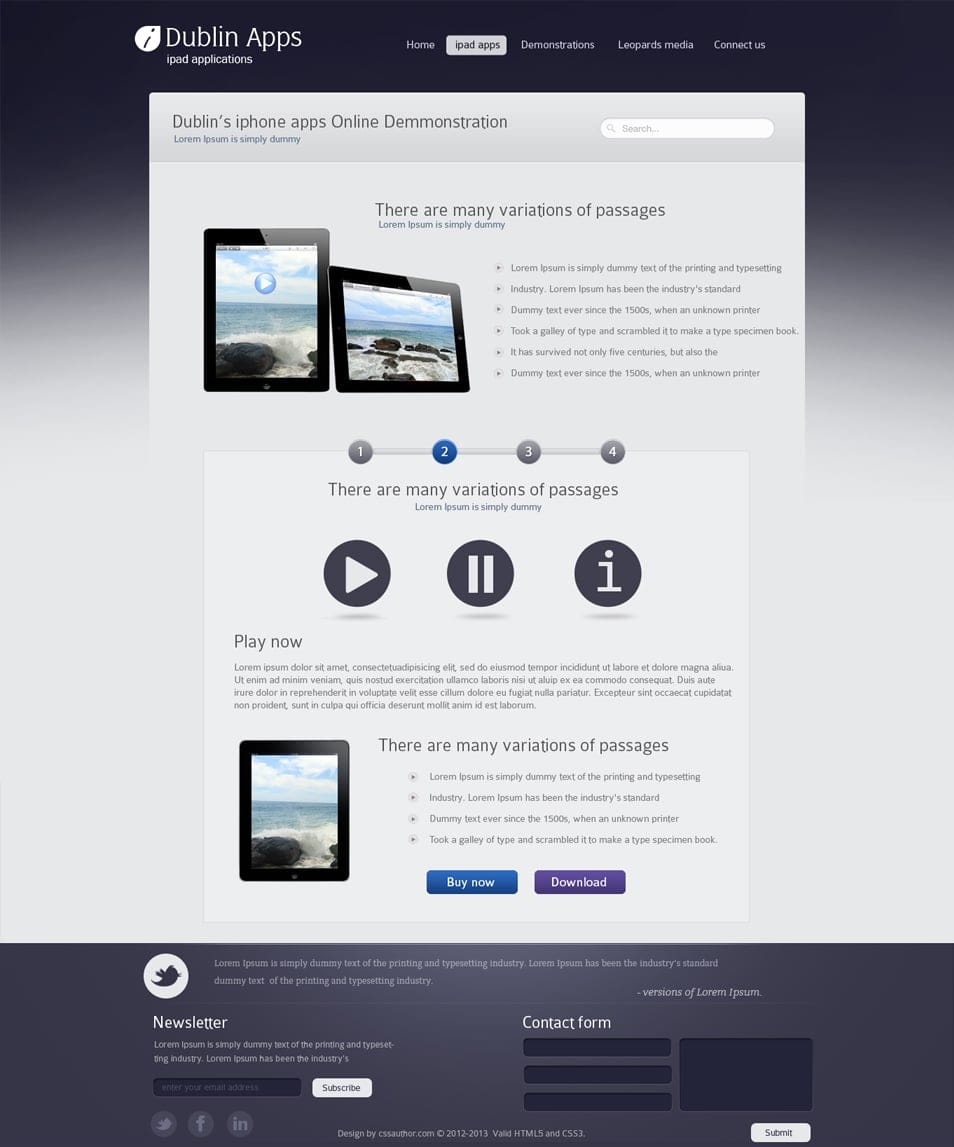 Dublin iPad Apps – Blog Page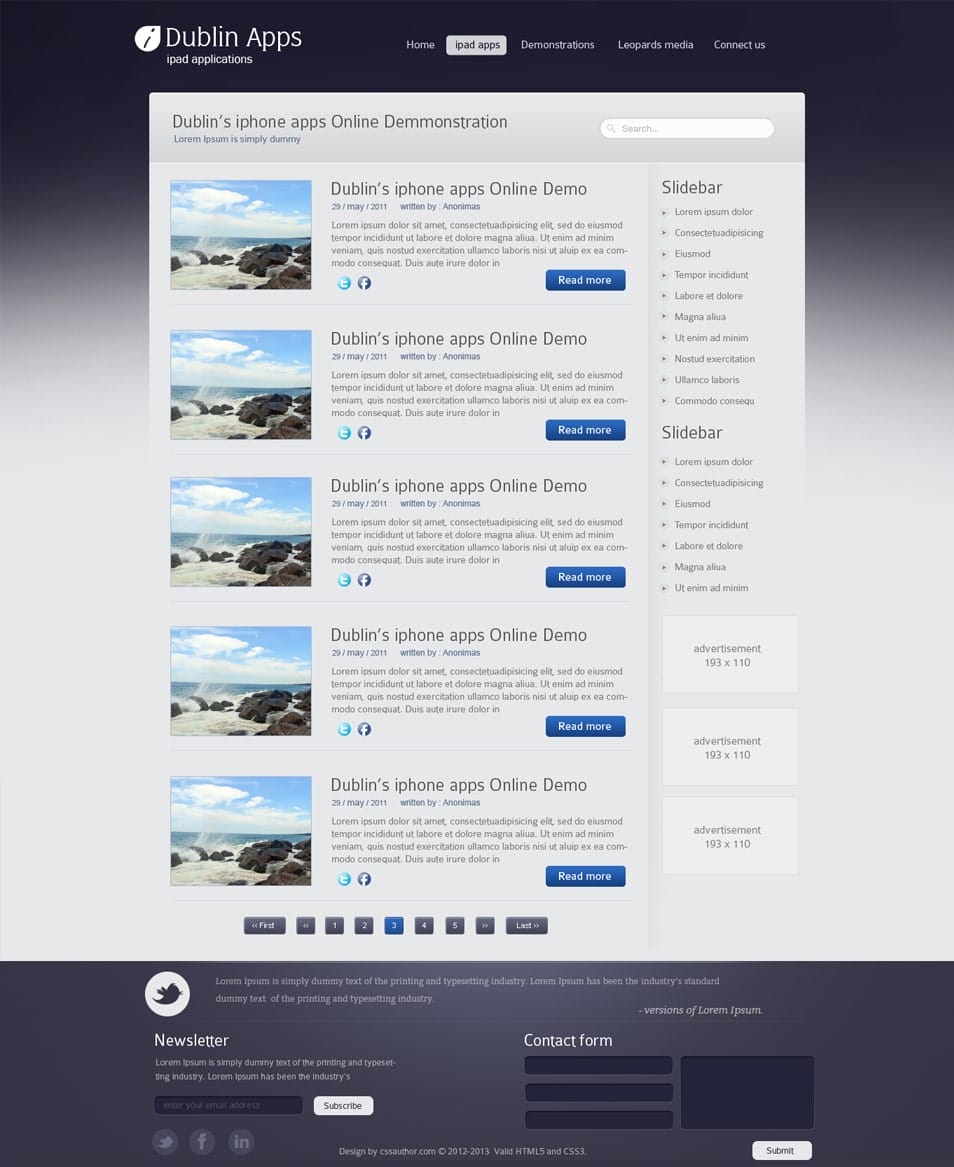 Dublin iPad Apps – Blog Inner Page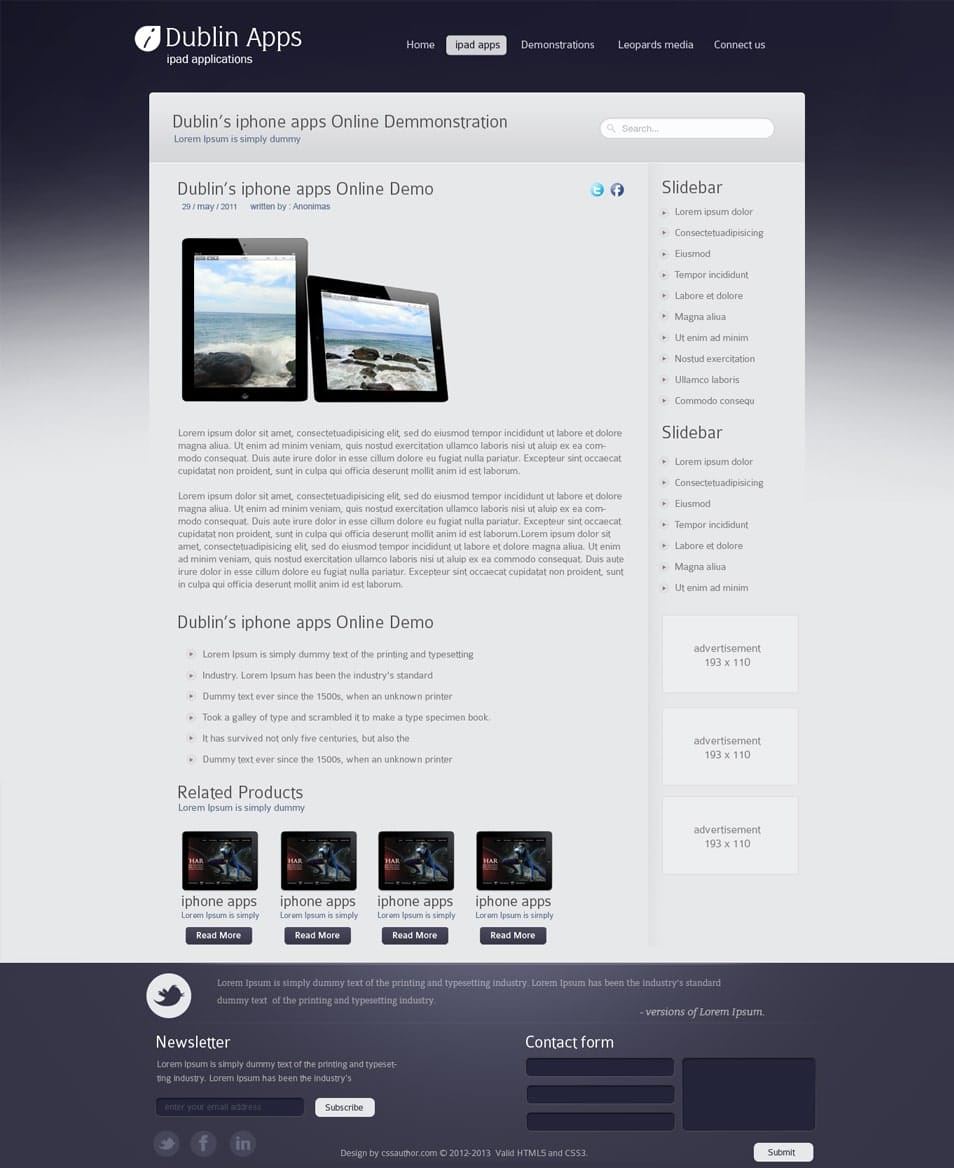 Dublin iPad Apps – Popup Payment Lightbox Confirmation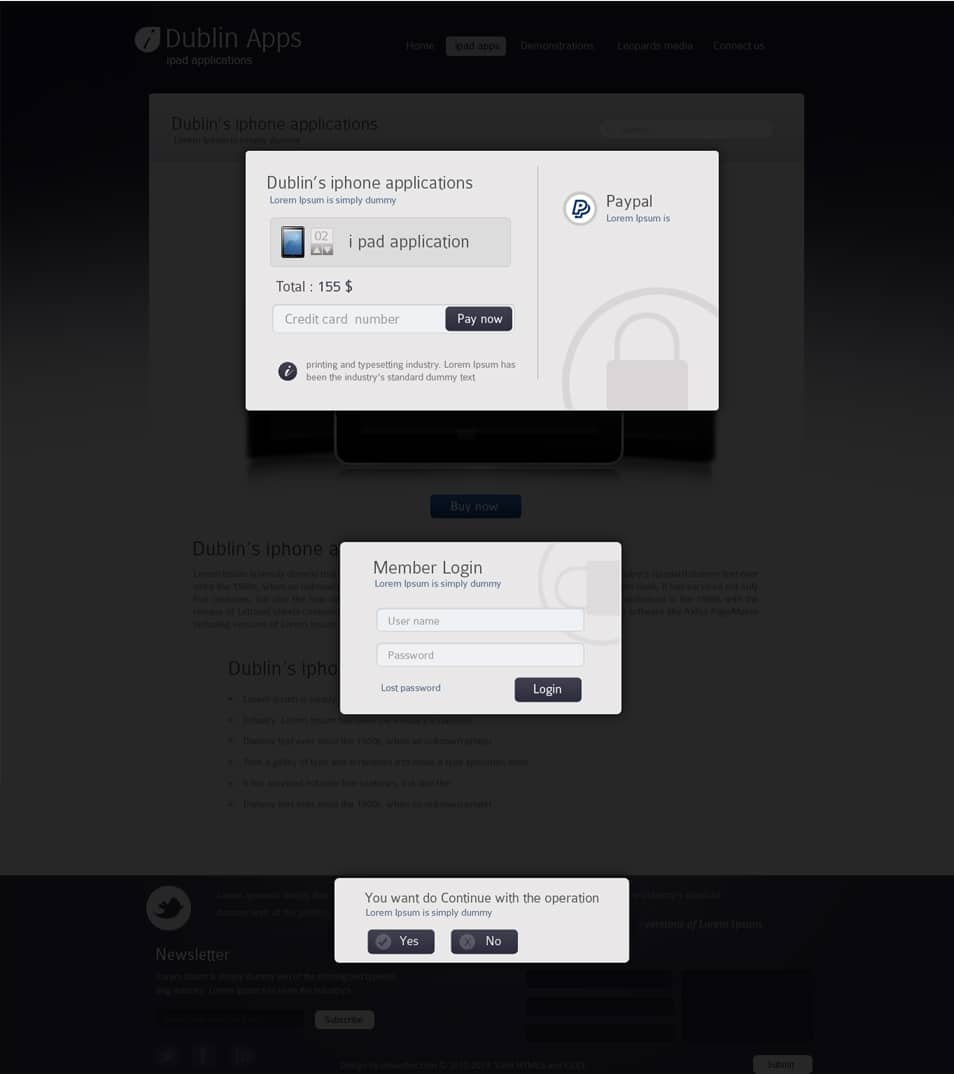 Dublin iPad Apps – Contact Page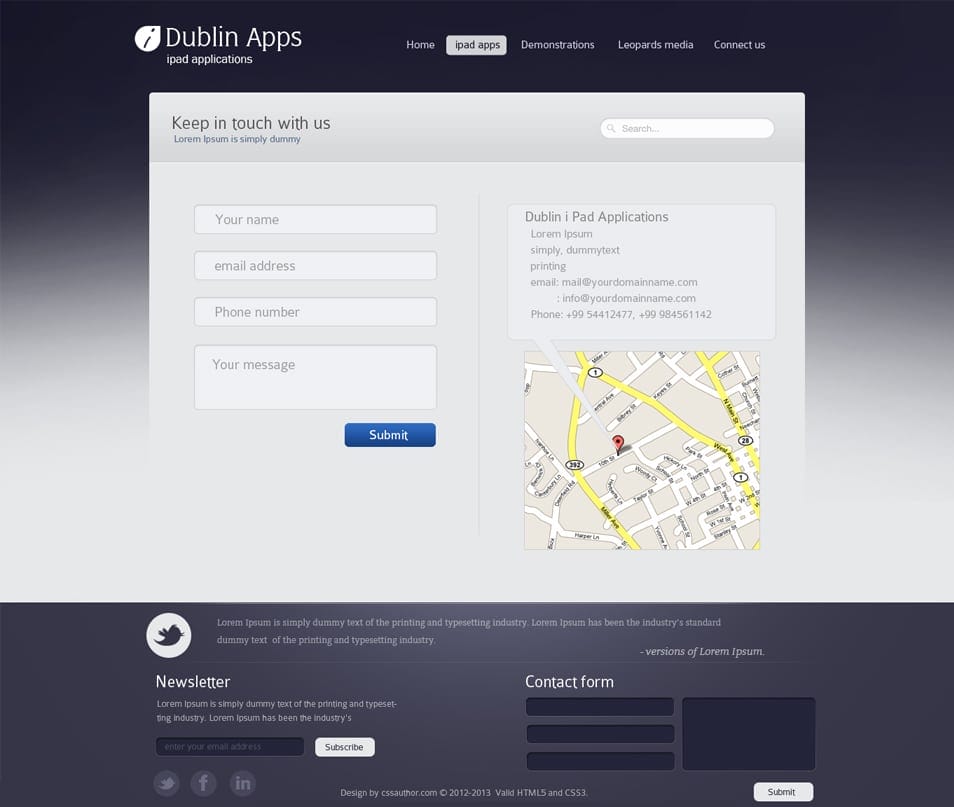 Dublin iPad Apps – Web Elements