Premium Magazine Blog Template PSD for Free Download
We got few requests for a blog design template so in this post we are giving a professional blog design template for free. As you can see the template is well crafted and beautiful. The core file consist of two pages in PSD format and it is well arranged so you can easily edit this for your purpose.
See also : Web Designer Portfolio Template PSD for Free Download
You an download the freebie from below link, if you like this, please let us know.
Magazine Blog Home Page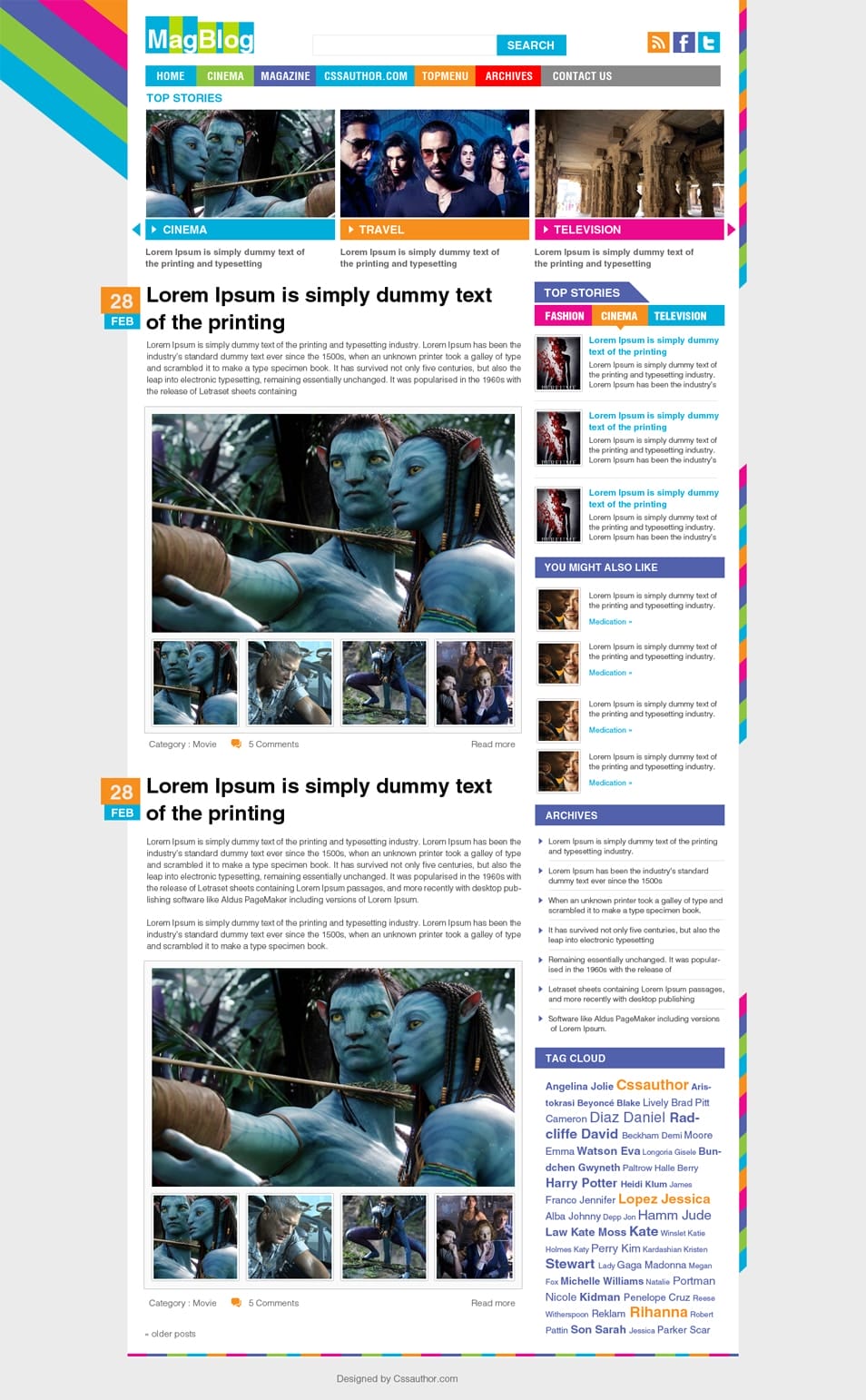 Magazine Blog Inner Page